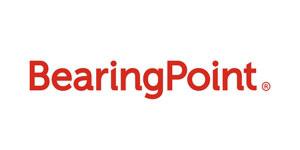 Young Professionals - Enterprise Performance Management, BearingPoint Finland
Helsinki, Uusimaa
Are you our future talent? Driven by new opportunities and challenges in consulting business? Enjoy working with committed and highly competent colleagues in an informal and easygoing work culture? Join us!
To support our growth we are now searching for high performing young talents!
You will be a part of an ambitious project team in delivering strategic transformation projects to our clients. You will be working as a project team member in one or several projects in close contact with our clients. This role requires consultant mindset, interest in process development and automation, curiosity towards modern finance technologies and a desire for continuous learning.
Your role will be focused on:
Interacting with clients to develop the best solutions for business problems
Leveraging business and financial understanding in process design
Helping to design and execute digital strategies
Analyzing financial data and creating strategic insights
Implementing technical solutions with various technologies
Supporting in project management
Developing our business in internal projects

We are looking for:
A team player with customer serving attitude who holds a University degree in business or technology studies and is genuinely interested in working with finance processes and systems. You may be either business or technology oriented but are eager to learn more on both. You are motivated to keep up with digital trends and utilize them as client solutions. Prior experience in working with finance processes, different technologies and analytics are considered as an asset. Most of all, strong analytical and problem-solving skills and a high standard for quality combined with excellent oral and written communication skills in Finnish and English prepare you for being successful in this role.


We offer you:
A steep learning curve with direct customer contact and the opportunity to have an impact on our business
Opportunity to continuously expand your knowledge base and skill set as you tackle interesting cases
Support in the development of your individual competencies and career progression through formal training and direct project work
A working environment where you feel valued and can fulfill your full potential
Committed, talented and down-to-earth colleagues
Competitive compensation and benefits package
Recognized yourself? If so – BearingPoint might just be the place for you!
Interested? For more information, please contact Tomi Hietanen (+358 50 35 33 443) during office hours. We are looking forward to receiving your application by the 31st of August 2019. Please notice that we will be reviewing applications already before the deadline.

About BearingPoint
BearingPoint is an independent management and technology consultancy with European roots and a global reach. The company operates in three units: Consulting, Solutions and Ventures. Consulting covers the advisory business; Solutions provides the tools for successful digital transformation, regulatory technology and advanced analytics; Ventures drives the financing and development of start-ups. BearingPoint's clients include many of the world's leading companies and organizations. The firm has a global consulting network with more than 10,000 people and supports clients in over 75 countries, engaging with them to achieve measurable and sustainable success.Locally, we are focusing on Digital & Strategy as well as Finance & Technology consulting and delivering solutions in Financial Services.
To successfully develop and maintain our culture we look for people who share our values of commitment, teamwork, high performance and passion. For us, diversity and inclusion are also a critical component of our employment propositions and policies.
To learn more about us and our culture, please check out our video (in Finnish) and visit www.bearingpoint.com.