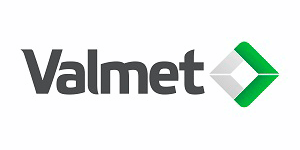 VP, Research & Development, Valmet
Tampere, Pirkanmaa
Our strategy is to develop and supply competitive process technology, services and automation to the pulp, paper and power industries. We are now looking for a key contributor to achieving our strategy who smoothly translates R&D strategy into action and continues to develop our offering through the Leader in Technology and Innovation Must-Win initiative.
Are you a global R&D leader with the skills to provide strategic coaching to business line management on key R&D-related topics such as resource efficiency, replacement of fossil materials with renewable ones, digitalization, sustainability and new product offering?
If you are the right candidate, you will establish credibility quickly and fit into a well-established team smoothly, gaining trust and building rapport with colleagues and stakeholders at all levels. You will work across a diverse range of projects both in-house and with our customers, so it's essential you have extensive experience in pulp, paper, power or automation, backed up with sound reporting and data analytics skills. 
You independently manage your time and work and are skilled at achieving results through others from a variety of cultures.  As such, you are technology savvy and an expert in product portfolio management. You will be accountable for all R&D across Valmet, continuing to develop Valmet's R&D strategy and driving its execution. You will lead a heavily matrixed R&D team with the resources residing in our business and technology units. You will guide, inspire and lead this team of R&D professionals to foster a product culture based on cost-competitiveness, proactive problem resolution and a keen sense of urgency.  
Your background is such that you are able to provide thought leadership and insights into R&D best practices as the leader of Valmet's R&D management team. Further, you will play an influential role in driving early supplier and customer involvement into R&D as well as actions to decrease our environmental footprint working together with experts internally and externally.
Responsibilities:
To succeed in this position you will need to display deep seated technical expertise, strong leadership qualities, great communication and influencing skills and an analytical approach that helps you to positively impact our way to operate. It's likely that you have had a senior role in an international environment and you will be comfortable operating to executive team level.
Continue to develop and drive the execution of Valmet's technology strategy
Influence and steer Valmet's R&D portfolio
Improve competitiveness of Valmet's product portfolio
Continue the harmonization of Valmet's R&D processes and related tools and roll out best practices across Valmet
Guide R&D and technology related competence and capability development across Valmet
Increase the visibility to Valmet's R&D projects to align R&D KPIs and their follow up, contributing to a shorter time to market
Continue communication of Valmet's technology development internally and externally
Drive technology funding for Valmet's R&D projects
As our R&D units are spread across the globe this role will involve extensive travelling and co-operation from global colleagues.
Qualifications and experience:
To be successful in this position, you need to have:
University level degree in Engineering or similar relevant field
Good understanding of R&D development in pulp, paper, power or automation
Related solid experience in a global company of which good part in a leading position
A proven track record of influencing and aligning stakeholders to achieve complex, often conflicting goals across organizational boundaries
Strong written and verbal communication skills in English
Good social and presentation skills 
Potential to develop further to take a wider role within Valmet
We offer:

We offer a challenging role in an energetic and forward-looking R&D community. This is a truly global opportunity allowing you to work with an international network of colleagues to enable the long-term success of the company. The position will be based at one of Valmet's larger business line locations in either Finland or Sweden.
Additional information:

Additional information about this position can be obtained from Ari Saario, mob. +358 50 590 2046 on Monday, August 19: 8-9.30 am or Friday, August 23: 2-4 pm.

Please fill out our electronic application form by August 25, 2019. 
Recruitment Process
We will review applications as we receive them and the chosen candidates will be asked to complete a short video presentation / interview.
When everything works together

Valmet is where the best talent from a wide variety of backgrounds comes together. With 13,000 professionals around the world, we are the leading global developer and supplier of technologies, automation and services for the pulp, paper and energy industries. Our commitment to moving our customers' performance forward requires creativity, technological innovations, service know-how - and above all, teamwork.

Join the team! www.valmet.com/careers