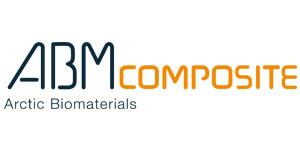 Validation Engineer for Medical Business Unit, Arctic Biomaterials Oy
Tampere, Pirkanmaa
Arctic Biomaterials Oy is a company producing biodegradable plastic solutions for the medical and technical industries. The biodegradable glass fiber reinforced PLA materials produced with ABMcomposite technology enable us to fulfill customer needs in an environmentally friendly way. In the medical field, we are able to offer bioabsorbable composite solutions with increased strength, and in the technical field, we offer biodegradable composite solutions for demanding technical applications.
Join us on our journey to make sure we give future generations the possibility to enjoy an innovative, green and healthy planet.
We are now looking for a
Validation Engineer for Medical Business Unit
to evaluate and validate equipment and procedures used in the development and production of a variety of products and to ensure all processes are running according to necessary specifications and operate within regulations to ensure the production of high quality products.
You will be responsible for the verification and validation of manufacturing procedures and related equipment, as well as software validation. You will establish validation plans and protocols, execute the protocols and report the results. You will co-operate with other personnel and departments that are affected by validation activities. You will ensure that the defined calibration and maintenance activities are done within schedule. You will also be responsible for process controls and adjustments needed for equipment or processes that require improvement. Part of the process controls is to ensure defined calibration and maintenance activities as well as handling of nonconformities, corrective and preventive actions and change control related to the validated equipment and procedures.
To be successful in this position, you should have:
Sc. or B.Sc. degree in engineering
Some years of experience in validation / quality / process development
Experience and knowledge on verification and validation principles
Knowledge of statistical techniques and tools
Experience and knowledge on calibration
Analytical and structured approach to work
Ability to work independently and as a member of a team
Knowledge of working in a regulated industry is an advantage
Excellent documentation skills
Certification for Six Sigma Methodology is an advantage
Fluent Finnish and English language skills, both spoken and written
Proficiency in Microsoft Office tools, especially Excel. Proficiency in Minitab and M-Files is an advantage.
The position is located in Tampere.
For more information, please call to Quality Director Mirva Ekman, +358 40 833 3829.
Times to contact by phone are 8.7.2020 10-12 or 6.8.2020 15-16.
Send your application with CV and salary request to HR Manager Hannele Makkonen, hannele.makkonen@abmcomposite.com by 9.8.2020.