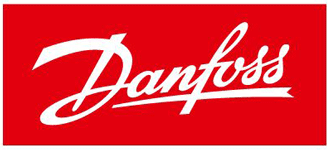 Test Engineer, Danfoss
Tampere, Pirkanmaa
Job Description
Danfoss Drives is looking for a Test Engineer who is a specialist in testing embedded systems and who understands the need for quality assurance of embedded software solutions for complex products. You will become part of the R&D department in Tampere which consists of experienced and highly skilled Software and test Engineers. As a Test Engineer, you play a key role in the development of advanced power electronic solutions that are used for controlling electrical motors. This will involve state of the art tools, technologies and processes including simulations (HIL) and high degree of test automation to support continuous Integration.

As a part of a scrum team that develops embedded software you co-operate with our software development engineers regarding testing and quality assurance of the software and you will work closely with our other testers in the department and in other sites.
Working as a Software Test Engineer, you will be responsible for test automation at different levels, ensuring integration of embedded SW components. This includes many disciplines in software testing such as environment setup and hardware configuration, development of test cases, implementation of tests scripts, defining regression test suites and test reporting.

Background and skills
To be considered for this position, you must have an BSc, MSc or similar background in SW development and/or and SW testing with min. 2 years of professional experience. Furthermore, you need:

Experience from software testing with different test automation tools like Robot Framework, Python, Git.
Certification in software testing (ISTQB Foundation/advanced) is preferred, but not mandatory.
Fluency in English in both writing and speech.

As a person, you are proactive and team oriented. You place high demands on yourself and you take pride in working with professional solutions distributed worldwide. You are structured and have a good ability to form an overview of complex issues.

We are Engineering Tomorrow
The world faces growing populations, booming urbanization and rapid climate change. At Danfoss, we engineer ready-to-use solutions to these challenges. We build energy-efficient solutions that reduce food loss and make cities cleaner – using digital technology to make systems smarter and more connected – and we engineer innovative new ways to save energy and transition to clean energy for the good of our climate.

Join Danfoss
Danfoss gives you unique opportunities to put your skills to good use, make an impact and shape an exciting career. We encourage employees to take charge, do extraordinary things and run the business like it was their own. Danfoss is respected around the world for its innovative, high-quality technologies and solutions. You will learn a lot by working with the experts who develop them. Join Danfoss to be part of a world-class team of over 27,000 people in 56 countries that engineer tomorrow and build a better future.

For job-specific and/or technical enquiries, please contact Senior Manager, Software Testing, Pasi Koski, +358 408371213. For more general enquiries about working at Danfoss or the recruitment process, please contact Recruitment Manager, Sigurd Hansen, +45 5371 0634. Please apply at your earliest convenience. We do not have an application deadline but accept applications as long as the job is posted. The position will be closed down once we have found the right candidate.

Please watch how Danfoss is engineering tomorrow

Danfoss is an EO employer and VEVRAA Federal Contractor. All qualified applicants will receive consideration for employment without regard to race, color, religion, sex, national origin, age, disability, veteran status, or other protected category.