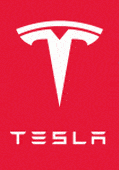 Tesla Advisor, Tesla Motors Ltd.
Vantaa, Uusimaa
Are you a customer service star? We are looking for you to fill the role as Tesla Advisor in Vantaa.

Tesla Advisors are our front lines in giving customers a personalized experience as memorable as our products themselves. This starts with sales—welcoming guests, capturing leads, conducting test drives, financing—but sees the interaction through to the customer receiving their vehicle and becoming part of the Tesla family.

They touch nearly every aspect of what we do as a company, and this isn't a one way street! Tesla expects to learn as much from our Advisors as they do from us, improving our already paradigm-shifting level of customer experience in time.

We are looking for a new TA for our store in Vantaa. Are you up for the challenge?

You will…

Engage. Tesla Advisors create a welcoming environment for walk ins and create one-of-a-kind experiences to get people excited about our brand. They then follow up to turn fans into customers, hosting test drives and helping customers purchase and finance their vehicles.
Educate. A Tesla is unlike anything else, and you'll be sharing your knowledge and expertise with customers in- store and at events teaching them how to use a Tesla.
Support. Our engagement doesn't stop at delivery. You will be a resource to our customers once they're part of the Tesla family.
Deliver results. You'll be part of meeting sales and delivery targets, helping us beat records as a company and working with a team of supercharged professionals.
Deliver vehicles. This is more than putting a key in customers' hands; you will be part of preparing the vehicle and documents, liaising across our sales/delivery organization and either going to the customer or having the customer come to our hubs for an experience of a lifetime as they finally get their Tesla.
You are…
Innovative. You like to find new ways to think about your market and how to engage with it—from the store to the community.
A communicator. You enjoy engaging with people and can speak with customers in Finnish as well as English.
Customer-centric. You have already had some experience providing excellent customer service in a retail environment, and have a positive, energetic approach.
Curious. You want to learn about our industry, products and processes. You want to learn about the processes "behind the scenes." That way you can anticipate challenges in sales and delivery and work around them. From broad concepts to small details, you are out to learn.
A flexible team member. No one works alone at Tesla. You understand the importance of teamwork and can be trusted. You are not afraid to support by working on evenings and weekends to achieve team goals.
A driver. You have a record of safe driving and a valid license.
We offer...
Competitive remuneration.
A safe, fun and fast-paced working environment.
An exciting role within the world's leading sustainable transport and energy company, making an impact every day.
Does this sound like you? We are looking forward to reading your application.

All applications must be submitted online and contain an English CV and Cover Letter


---

About Tesla
Tesla is accelerating the world's transition to sustainable energy. We design, manufacture, sell and service the world's best solar technology, energy storage systems, and electric vehicles, providing customers the opportunity to generate, store and consume energy entirely sustainably.

Tesla is committed to hiring and developing top talent from around the world for any given discipline. Based in California, Tesla's workforce spans across four continents. We work to build an inclusive environment in which all people, regardless of gender, race, religion, or background, can come to do their best work.

Our world-class teams operate with a non-conventional philosophy of inter-disciplinary collaboration. Each member of the team is expected to challenge and to be challenged, to create, and to innovate. We're tackling the world's most difficult and important problems—and we wouldn't succeed without our shared passion for making the world a better place.

Learn More About Tesla

Tesla is an Equal Opportunity / Affirmative Action employer committed to diversity in the workplace. All qualified applicants will receive consideration for employment without regard to race, color, religion, sex, sexual orientation, age, national origin, disability, protected veteran status, gender identity or any other factor protected by applicable federal, state or local laws.

Tesla is committed to working with and providing reasonable accommodations to individuals with disabilities. If you need a reasonable accommodation because of a disability for any part of the employment process, please call 510-602-3960 or send an e-mail to

accommodationrequest@tesla.com

and let us know the nature of your request and your contact information.

For quick access to screen reading technology compatible with this site click here to download a free compatible screen reader (free step by step tutorial can be found here). Please contact

accommodationrequest@tesla.com

for additional information or to request accommodations.