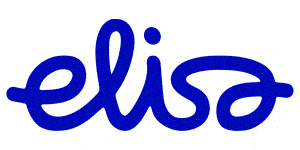 Technology manager, Backbone networks (Helsinki, Tampere, Muut), Elisa Oyj
Helsinki, Muut 00520
We at Elisa Backbone networks team are strengthening Elisa's high-capacity connectivity to the global internet and we want to be on the top level also in the future.
Now we're looking for a professional network expert to lead Elisa's international network development and planning. 
In this role you will be leading Elisa's international network development and design forward ensuring Elisa's overall network quality and internet connectivity. You will be teamed up with the best network experts in your operational team. You will also work closely together with Elisa procurement on RFQ negotiations and take part to negotiations with other operators ensuring also the commercial frame for Elisa international network.
You have previously gained a great background managing large projects to completion either in a role of Project Manager, Lead or Product Owner. And you have experience preferably in high availability, global backbone design and architecture.
To master this position, you have...
excellent IP networking fundamentals and extensive experience in the application of IP protocols as well as network analysis fundamentals and robust troubleshooting skills.
in-depth knowledge of and experience with major internet routing protocols; specifically BGP, MPLS, RSVP and ISIS
understanding and experience with Internet peering ecosystems and Internet scale traffic engineering is a must
in-depth knowledge of and experience with major router platforms (specifically with Juniper MX) and understanding of both network hardware and packet forwarding architecture
You're also familiar with SDN in reality as your daily activities will involve applying networking knowledge towards SDN and Network Automation tools.
What do we offer to you?
We offer a possibility to be part of a great team of professionals taking care our connectivity will be top-notch. Elisa has been nominated multiple times as one of the best places to work in Finland. We want to be the driver of development and build new and better ways to do what we do. 
We will offer you a good compensation and benefits. We highly appreciate our extremely flexible working conditions, the endless learning opportunities and the friendly and laid-back culture, among other awesome things. Welcome to join us and see it all for yourself! You can also take a peek at #elisalainen on any social media to see what everyday life looks like for an Elisian.
Further info?
Got interested but still have some questions? Please contact our Backbone networks team manager mr. Antti Turunen, antti.turunen@elisa.fi or +358505065797 on August 11th between 15-16 Finnish time.