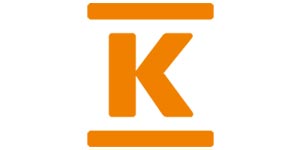 Technician, Porsche Center Tampere, K Caara Oy
Tampere
Porsche Center Tampere is looking for a Technician with good teamwork skills to join our highly efficient, energetic and growing Service Teams.

We expect you to have previous work experience as a technician and be able to work independently with precision and systematic attention to details in terms of following the manufacturer maintenance and service documentation. You have an ability to think logically, and read and understand wiring diagrams for systematic troubleshooting. You can document your performed job, based on pre-determined diagnosis or a maintenance plan. You have the capability to use commonly used diagnosis systems, tools and measuring equipment, and have knowhow regarding engine, chassis, comfort electronic system functionalities and operation.
What we expect from you:
- Vocational education of a technician
- Openness and willingness to learn and develop
- A result driven mind-set and efficient working culture
- Excellent customer service skills and positive attitude
- Capability to work with manufacturers' IT-systems
- Satisfying Finnish and very good English language skills
- A valid driver's license
Previous work experience from a luxury or premium brand is considered as an advantage.
The Car trade is undergoing a major transformation and offers thus an interesting working environment, as well as opportunities for personal development. This position introduces an opportunity to develop and improve our customer service experience together with our highly dedicated, innovative and encouraging customer oriented Service Team. We appreciate our new team member to share the same drive and passion for customer excellence!
What we offer you:
- Top of the line tools and methods to work efficiently and develop own competence
- A responsible role with a variety of tasks
- An opportunity to develop own skills further and progress to new positions within the K-Group
- K-Group personnel benefits
- Fun and aspiring colleagues together in a passionately driven team of Sports Car professionals
We offer you interesting challenges and new perspectives every day. At K Group we take care of each other, our customers, the society and the environment.
For more information, contact Markus Makkonen via email: markus.makkonen@porsche.fi
Please send your application at the latest by 16.02.2020 using the link.

We are interviewing candidates already during the recruitment process, so be quick in sending us your application!

Applicants are required to take a drug test before an employment relationship can be established.
Porsche Finland (Oy AutoCarrera Ab) has since 1998 been the official importer, marketer and dealer of new Porsche cars in Finland. All Porsche Centers offer complete services ranging from new and used vehicle sales and service, to equipment and Porsche Driver's Selection product sales. Currently our three Porsche Centers in Finland employ over 50 enthusiastic automotive experts. Spring 2020 will mark the opening of our fourth dealership – Porsche Center Espoo.
The number of Porsche registrations in Finland has more than doubled since 1998, which tells its own story about the attractiveness of our brand. Oy AutoCarrera Ab has been a part of the K Group since 2016.



Check out Porsche's other open vacancies in Finland https://porsche.fi/avoimet-tyopaikat /