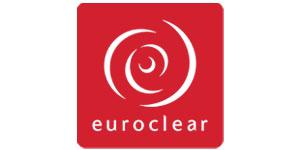 Team Manager, Affiliation and Controls, Euroclear Finland Oy
Helsinki, Uusimaa
Euroclear group is the financial industry's trusted provider of post trade services. At the core, the group provides settlement, safe-keeping and servicing of domestic and cross-border securities for bonds, equities and derivatives to investment funds. Euroclear is a proven, resilient capital market infrastructure committed to delivering risk-mitigation, automation and efficiency at scale for its global client franchise.
The Euroclear group includes Euroclear Bank - which is rated AA+ by Fitch Ratings and AA by Standard & Poor's - as well as Euroclear Belgium, Euroclear Finland, Euroclear France, Euroclear Nederland, Euroclear Sweden and Euroclear UK & Ireland. The Euroclear group settled the equivalent of EUR 837 trillion in securities transactions in 2019, representing 239 million domestic and cross-border transactions and held an average of EUR 30.1 trillion in assets for clients.
Euroclear Finland (Suomen Arvopaperikeskus) is a part of Euroclear Group, the world's largest provider of domestic and cross-border settlement and related services for bond, equity, funds and derivative transactions. As the central securities depository of Finland we play a central role in the Nordic capital market, holding the registers for shares and debt securities and settling all transactions and disposals for those securities. We also provide comprehensive custody and issuer services together with a wide range of general meeting services. In operation since 1992, Euroclear Finland has assets of over 390 billion euros in its custody in 1.7 million customer accounts. Euroclear Finland's turnover was 46,0M€ in 2019. The company employs 100 employees and is located in Helsinki at Kamppi.
For more information about Euroclear, please visit www.euroclear.com
Team Manager, Affiliation & Controls
We are currently searching for a Team Manager to lead the Affiliation & Controls team in the Operations department. Affiliation & Controls team is responsible for processing applications, membership changes and surveillance of Central Securities Depository (CSD) participants, ensuring that we act in compliance with the relevant regulation and our internal policies in the areas of anti-money laundering and sanctions. We also ensure that our business operations' daily processes and controls are fit for purpose meeting both the internal and external requirements. We perform client due diligence processes, perform risk analysis, design and execute controls and resolve alerts in the area of anti-money laundering and sanction screening. We support the Operations' teams in cross-departmental processes such as continuous improvement and regulatory matters, and we work in close cooperation with other departments in Euroclear Finland. The activities of our team have a strategic importance for the company, as Euroclear Finland is a crucial part of the financial market infrastructure.
Your responsibilities
To act as a people manager and lead a team of 5 experts to ensure high quality operations related to affiliation of participant and issuer clients as well as perform internal controls related to daily business operations
To organize the work and resources within the team in an effective way in order to reach the team objectives
Promoting the client experience through actively participating and contributing to regular client meetings
To actively generate more efficient processes and participate in development projects
To ensure that our business operations' daily processes and controls are fit for purpose meeting both the internal and the external requirements.
In this position, you will report to the Chief Operations Officer in Euroclear Finland.
The ideal combination of experiences, skills and background is
People leadership and team working skills, experience of leading expert teams
Experience in Finnish financial sector, preferably in the area of controls, AML and KYC
Accountable, with an energetic collaborative attitude towards internal and external stakeholders
Good negotiation and influencing skills
Knowledge of relevant financial market regulation and related processes is an advantage, however, not a requirement for a candidate with excellent leadership capabilities
Motivated by achieving targets, proactive, able to prioritize and perform also under pressure
A team player; we are hoping to find an outgoing, easily approachable and supportive people manager to cooperate both with their own team and other internal stakeholders
University or higher vocational degree, preferably in business or law
Fluent in Finnish and English.
We offer you an exciting job in a heart of the Finnish financial market with the opportunity to grow as a professional and fulfill your potential. You will have our support for succeeding in this role and we are eager to have you join our team. We value our people, our professionalism and resilience. Our office is located in Kamppi Center, Helsinki with excellent transportation and other services available.
Are you interested to know more about the role?
For more information please contact Chief Operations Officer Päivi Penttilä by phone +358 50 376 0434 on 29.6. during 14-17, on 7.7. during 8-11 or on 4.8. during 15-17, or via email paivi.penttila(at)euroclear.eu.
To apply for this position, please send your CV and application with salary request via www.euroclear.com/careers 9.8.2020 at the latest.
The standard security clearance according to the Security Clearance act 726/2014 and credit check will be conducted for the selected person as well as drug testing before commencement of the employment.