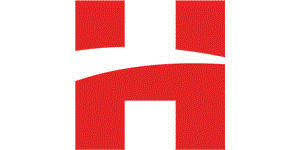 Talent Acquisition Partner, Hansen Technologies
Espoo, Uusimaa
We are hiring!

Locations: Finland, Espoo - UK, Teddington - Norway, Oslo

We are seeking an experienced and seasoned Talent Acquisition Partner for our growing EMEA region.

Do you have the following essential experience and competencies?

Fluent in both written and spoken English and Finnish and/or Norwegian
A minimum of 5-years of professional IT recruitment and pipelining experience in the Nordics and the UK markets
A proven track record of balancing the demand for recruitment real time from the business yet with an eye to building a strategic pipeline for key roles
Then read on!

About Hansen

Hansen Technologies is a global billing software provider servicing the Utilities, Pay TV and Telecommunications industries and we are growing fast in the European region!   As we look to grow our foot print we are seeking an experienced IT recruiter to join our team and partner with our business leaders to hire outstanding talent.  

Hansen has 11 offices across Europe including 1 in Denmark, 3 in Finland and 5 in Norway. This role will join a competent HR team as well as 2 other dedicated recruiters who works from our Oslo and London offices.  The role could be based in any of our locations .

The role

It is an incredibly exciting time in the EMEA region and this role has the opportunity to shape the next generation of IT professionals that join Hansen Technologies. You maybe someone who is looking to move out of an agency setting into an internal recruitment role, in that case this could be the perfect role for you if you have the essential experience and competencies we seek.

Your key focus areas will be:

Meeting the demand from the business to hire and pipeline IT profiles across the Nordics and the UK. These are typically IT professionals who work as software testers, product owners and business analysts. The profiles we seek a typically experienced agile developers working with .Net, Java, Cloud, SQL
Be part of the EMEA Talent Acquisition team driving for standardization in the recruitment and onboarding process
Developing our brand and presence on social media
Owning the candidate experience process in EMEA
About you

You will need to be fast learner, embrace the opportunities to shape the recruitment process in EMEA and visibly show your passion and energy for talent acquisition. A willingness to role your sleeves up and hire the best talent for the business with a sense of urgency.

When you manage acquisitions, you will need to be able to evidence that you are both proactive, in the detail of the hires, and have the ability to build solid relationships with your internal stakeholders. Using excellent communication skills to manage the balance between your role and that of others in the process. Be authentic in your approach to build those relationships with your stakeholders and display a high level of competence that will mean that you are invited into being a knowledgeable sparring partner to all levels of hiring managers in the region.

You will get extra notice from us if you have experience of working in Oracle HCM for recruitment and onboarding. It's not essential, but definitely one that we'd love to see!

You will report directly to the HRD in EMEA. The nature of this role is that you will be expected to travel as part of your work (post Covid-19 restrictions).

To find out more or apply

If you are interested in this role please do apply.  If you would like to have a chat with the hiring manager, please email:

Dinusha.DeSilva-Parker@hansencx.com



We will be screening and interviewing for this role as applications are submitted so act now to have a chance at joining our amazing HR team in EMEA.

Please only apply if you have the essential experience and competencies and can prove that you have the right to work in the location that you are applying from.