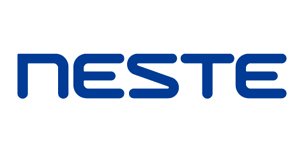 Supply Chain Development Manager / Project Manager, Neste Oyj
Espoo, Uusimaa
Työpaikkailmoitus vanhenee pian – älä missaa tätä mahdollisuutta!
Are you ready for a challenge to enable Neste Renewables global business growth as Supply Chain focused Project Manager?

We are looking for an experienced

Supply Chain Development Manager / Project Manager

to join our Supply Chain Management (SCM) team in Espoo.

Your part in Neste journey

Your role is to drive successful implementation of Neste's growth strategy by leading and participating in projects ranging from SCM's process and tool development to supply chain wide initiatives as project lead or project team member.

SCM specific development needs emerge typically from Renewables entering new markets (e.g. renewable aviation fuels) or introducing new services. In contrast, supply chain wide capability enhancement is more proactive in its nature and guided by our supply chain strategy. On that front you will, for example, drive greenhouse gas emission reduction across all our supply chain functions.

Keys to success in this role

The best combination of experiences, skills and background is

Several years of work experience as a project manager in business development or consulting
Prior experience in supply chain management, sustainability topics or IT development
Master's or Bachelor's degree from business or technology
Ability to influence, prioritize own work, cultural awareness & passion to create value
Fluent English skills are a must, both written and oral.
We also value

Agile project leadership skills (e.g. Scrum, SAFe)
In accordance, we believe in people who find new ways of doing things – people for whom safety and sustainability are part of their professional skills. Customer mindset is essential to all of us at Neste and we work hard to find the best solutions for our customers. We believe everyone is a leader and share a natural desire for collaboration. If all this, as well as our values on responsibility, cooperation, innovation and excellence resonate with you, you are the talent we are looking for.

Come and do meaningful work in a community that has its eyes set forward!

If you have any questions regarding the process or the position, please get in touch with
Jussi Suomi, Head of Supply Chain Development, Renewables +358 50 458 0543 on Friday 7th June
during 12.30 pm-2.30 pm or on Wednesday 12th June during 2.00 pm-4.00 pm.

Please submit your application and CV by 19th June, 2019.

The recruitment process includes interviews and aptitude testing. The first interviews are preliminary scheduled to take place on week 26.

The person selected for the position must pass a health examination including a drug test. A security clearance is obtained for the persons with their consent.

We believe that it is the task of each generation to leave its children a healthier planet. To succeed in this we create responsible choices, everyday – choices that enable people to live a more sustainable life and consume fewer natural resources.

There are roughly 5500 Neste employees in Europe, Asia and North America. We are the world's largest producer of renewable diesel refined from waste and residues, and we are also bringing renewable solutions to the aviation and plastics industries. We are looking for the best professionals in their respective fields – people who have the will to make the world a cleaner place to live.