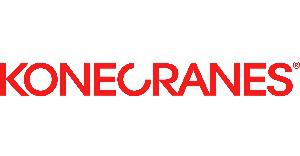 Summer Trainee, Robotic Process Automation (RPA), Konecranes Plc.
Hyvinkää, Uusimaa
Are you interested in Robotic Process Automation* and how it can help companies in all different functions? Would you like to spend your summer learning more about the topic in practice? This summer job is for you!

Now you have an excellent chance to join the Konecranes RPA team as Summer Trainee and help making Konecranes the forerunner in utilizing robotics across all company functions. But beware, ahead of you is a journey filled with inspiring challenges and a steep learning curve into a technology that will reshape, even disrupt some of the traditional ways of working. As a Summer Trainee in RPA team, you will cooperate closely with all of our RPA team members such as RPA Developers and RPA Business Process Analysts but also with other stakeholders like Process Owners and Subject Matter Experts.

Examples of your key tasks and responsibilities:
Manage, orchestrate and control Konecranes virtual workforce.
Participate in RPA testing and implementations.
Provide support to the business teams in utilizing the RPA processes and training the key users to interact with and monitor the automated processes.
Analyse, review and implement change requests to live automations and update related documentation accordingly.
Identify technical automation challenges and propose further process improvement opportunities based on new software features, new technologies or other identified areas of improvement.
Cooperate with Konecranes IT about the requirements, limitations and exception as well as new releases related to the new automated processes.

Why us?
With us, you will learn a lot about RPA and how it can be utilized in practice in a large, global corporation. Our international, multicultural environment will develop your cooperation skills to the next level. You will play a key role in a specialized innovative team, targeting to create value through Robotic Process Automation with an industry leading software platform. You will be a part of a large knowledge-creating organization where hundreds of professionals with versatile backgrounds share information and learn from each other – companied with excellent opportunities to grow along the position and the company. Is this something you appreciate? Check the role's requirements below and apply!

What you should bring
Suitable technical studies, e.g. BSc. in Business Information Technology or similar.
A structured yet pragmatic approach to challenges ahead of you.
Target-oriented and self-driven attitude with good execution skills.
Fluent communication in English both verbally and in written (other languages are an asset).
It is also good if you
Have some experience with programming and developing solutions (e.g. with VBA, .NET, C#, Java, Python) and/or experience with Robotic Process Automation technologies (Uipath, BluePrism, Automation Anywhere etc.).
Understand the basics of database technologies (e.g. MsSQL, Oracle) and different systems interfaces.
We are looking for a candidate with a suitable background, but not necessarily experience in the field of RPA. More important is that you have a technical mindset coupled with good systems and process understanding and a genuine interest towards Robotic Process Automation. We hope that you're a team player who likes to interact and communicate and actively shares knowledge and ideas. We trust, you do not shy away from new challenges and take pride in being a forerunner in utilizing new technology to transform how office work will be done in the future!
This Summer Trainee position is located at our headquarter office in Hyvinkää. Length of the summer job is approximately 3-4 months between May-August, accurate dates are negotiable.

Interested?
If you are interested working with us, please apply with your CV and short cover letter by 1st of March 2020 at latest via "Apply" -button on our career site. For more information about this role, please contact Antti Odelma via email (antti.odelma(at)konecranes.com)

*Robotic Process Automation, RPA, is a technological platform with the capability to profoundly transform the way traditional office work is conducted. RPA offers a variety of new ways for companies to leverage their workforce by empowering the people through technology to focus on high value activities.

Konecranes is a world-leading group of Lifting Businesses™, serving a broad range of customers. We are truly a global company with 16,000 employees at 600 locations in 50 countries. Read more about us and our summer jobs at www.konecranes.com/fi/kesatyo!