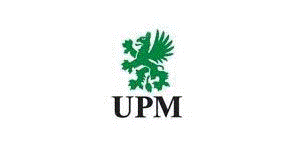 Summer Trainee, Legal Trainee, UPM
Helsinki, Uusimaa
During the summer you will gain valuable experience from your own field of study. We offer versatile and responsible tasks in an international company that builds for a more sustainable tomorrow? We are inspired by the limitless opportunities offered by the bioeconomy, and we lead the way towards a future beyond fossils. Join us on this exciting path!


We are now looking for a Legal Trainee to join our Legal Team in Helsinki, for a fixed term position (preferably from May 2021 to September 2021).


What you'll do

You will be responsible for and assist legal team members in versatile assignments, including:
Assist in governance issues, mainly focusing on supporting in global subsidiary governance and company law in general
Assist in document and records management issues (i.e. archiving, use of electronical tools and gathering signatures), act as a back-up for our specialist
Data collection, preparation of background materials and briefings
Who you are

We are looking for a person with positive attitude, service-oriented mindset and genuine interest to learn and grow as legal professional. Earlier work experience from legal department is not a must but following is seen an asset:
You have studies in law, with approx. 50-75% of the studies completed
You have Excellent Finnish and English skills, written and oral
Earlier work experience in law firm, authority's office or in-house law department,
Earlier knowledge/studies in corporate governance and company law and/or contract law is highly appreciated.
The position will be further tailored depending on the chosen candidates educational background.

UPM Legal Function is a global function with around 30 professionals assisting UPM's business areas and global functions in a variety of legal matters, including areas of contracts, corporate transactions and financing, as well as corporate governance and compliance.
This is what we offer for you
Meaningful job: We are proud of what we do. Our work highlights the expertise of our personnel, the high quality of our products and the company's values.
Inspired and motivated teams: We have highly skilled workforce. We are a multifaceted, international organisation that works as a team to achieve our shared objectives.
Development opportunities: With us you can build up your expertise. We provide opportunities to support your development throughout every stage of your career.
Responsibility for people and environment: Our ethical principles embrace people as well as the environment. We are always striving to build a more sustainable future.
Are you ready?

Read more about summer recruitment process, applying, timeline, all available positions and more information on www.upm.com/summer or www.upm.com/kesa in Finnish.
Hear more and ask about our summer jobs by joining our webinars! Enroll yourself on a time that suits you on our webinar page.

Submit your application via the link above no later than 14th of February 2021.

Please fill the candidate profile and summer job application carefully. Remember to also include your CV and cover letter in the application. We will start processing the applications already during the application period.
For support with submitting your application please contact HR Service Center at summer@upm.com or +358204146600.
We are committed to being a responsible employer and participate in Responsible Summer Job -campaign.
UPM is a non-smoking workplace in Finland.