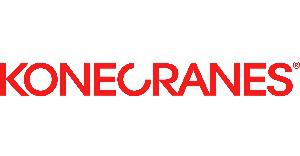 Summer Trainee, Digital Accelerator, Konecranes Plc.
Espoo, Uusimaa
Interested in business development and digital technologies? Wondering what it is like to apply analytical skills to accelerate industrial tech to the next level? In that case, this summer job is for you!

We are looking for a Summer Trainee to join our Digital Accelerator unit in Technologies function. Digital Accelerator purpose is to increase the execution speed of digital initiatives across Konecranes and spur new, transformative ideas that drive business growth. As our Summer Trainee, your Role will be to support new digital business development and digital portfolio management. You will also be working with our business representatives from Port Solutions, Industrial Services, and Industrial Equipment.

Your key tasks and responsibilities:
Data collection work and case specific tasks to support business incubation and development.
Business opportunity calculations for new and existing digital initiatives.
Preparing material & collecting more information of identified technology companies for decision making.
Following up and documenting the implementation process of digital initiatives.
Developing digital portfolio management reporting model & tools further.

Why us?
You will learn how digital initiatives are developed further in a global technology company. With us, you will be working in an international environment helping to transform the material handling industry through real responsibilities. In addition, we offer an excellent chance to develop your professional skills and open exciting career opportunities. Is this something you appreciate? Check the role's requirements below and apply!

What you should bring
3+ years MSc or BSc studies in business or engineering.
Passion towards digitalization and new business development.
Experience of business development and business case calculations requiring manual and automated data collection.
Fluent in English, both spoken and written.
We also appreciate:
Past exchange studies or international trainee experience.
Finnish, both spoken and written.

We are looking for a student with an interest in digital business development and will to play along with our great team. In this summer trainee position it is important to have analytical skills, ability to frame and solve business problems, persistence to manually collect data and talent to convert the findings into actionable insights.
To be successful, you will also need to have good cooperation, communication skills and understanding business processes, practices and procedures.

This Summer Trainee position is located at our Espoo office (Keilaranta), and while you are expected to work in Hyvinkää HQ 1-2 days some weeks. The length of the summer job is approximately 3-4 months between May-August, accurate dates are negotiable.

Interested?
If you are interested in working with us, please apply with your CV, cover letter and academic transcript by 1st of March 2020 at the latest via our career site. For more information about this role, please contact Jussi Eskelinen, p. +35840 167 9014 (calling days: 10th February 14:00 – 17:00 EET and 17th February 14:00 – 17:00 EET) or just approach him via email jussi.eskelinen(at)konecranes.com.

Konecranes is a world-leading group of Lifting Businesses™, serving a broad range of customers. We are truly a global company with 16,000 employees at 600 locations in 50 countries. Read more about us and our summer jobs at www.konecranes.com/fi/kesatyo!