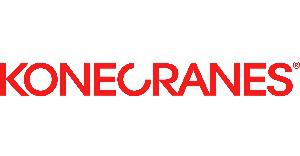 Summer Trainee, Chapter SAP Development, Konecranes Plc.
Hyvinkää, Uusimaa
What would it be like working in the interface of business needs and IT systems? Would you like to experience development sprints in real-life? This is summer job for you!

We are looking for Summer Trainee to support our Chapter SAP Development. Our unit is responsible for developing and implementing SAP in the areas of Materials Management, Warehouse Management and Planning. As a Summer Trainee you will support your team members in following topics:
Participation to Agile Scrum team.
Support SAP Fiori mobile implementation.
Support implementation of system changes.
Propose and analyse high-tech elements (AI, AR, machine learning, gamification) relevant to system design where applicable
Business requirement collection and analysis.
Support documentation creation and transfer.
Create e-learning materials.
Why us?
With us, you will learn more about SAP and its development. You will not only get to sit in the office but you'll get to experience and implement our applications in real-life environment in factories with big machines. You get to be involved with open-minded working culture where all ideas are appreciated and valued. Tasks can be tailored based on the trainee's expertise and interest area. You will face professional challenges and develop your ability to solve different problems and situations, which will be valuable experience for your future career. With us, you will be helping to develop world-leading crane company's business processes. As a global market leader, we can offer interesting career opportunities within our global organization also in the future. Is this something you appreciate? Check the role's requirements below and apply!
What you should bring
Suitable studies, e.g. BSc. or MSc. in Industrial Engineer or equivalent.
Basic knowledge of project management practices and methodologies.
Interest to develop our business applications with fresh ideas from mobile-using generation.
Fluent English skills, both written and verbal.
Overall good communication and cooperation skills.
We are looking for a student with interest in various ERP systems development tasks as well as material creations related to the topic. With us, you'll be working in a multi-cultural matrix type organization in a rapidly changing environment, which means you will need your language, communications and cooperation skills on daily basis. You will enjoy working with us, if you are ready to play for the team and find the best solution for our stakeholders.
This Summer Trainee position is located at Hyvinkää, Villatehdas (Kankurinkatu 4-6). Length of the summer job is approximately 3-4 months between May-September, accurate dates are negotiable.
Interested?
If you are interested working with us, please apply with your CV and short cover letter by 1st of March 2020 at latest via our career site. For more information about this role, please contact Chapter Lead Jarno Herranen via email (jarno.herranen@konecranes.com) or phone (+358 50 4821348, best available on Mondays and Fridays).

Konecranes is a world-leading group of Lifting Businesses™, serving a broad range of customers. We are truly a global company with 16,000 employees at 600 locations in 50 countries. Read more about us and our summer jobs at www.konecranes.com/fi/kesatyo!