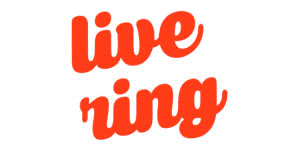 Summer job 2021: English-speaking salespeople, LiveRing Oy
Turku, Varsinais-Suomi 20100
Hey you!
Would you like to enjoy your summer and earn money while doing it? Are you social and outgoing?Do you feel like being your own boss would be a dream deal?
We got you! 
LiveRing offers you a one-of-a-kindopportunity to bring your sales-game to a new level and to earn while having fun and doing sales. We are looking for new enthusiastic salespeople to join our WWF fundraising team for the Summer 2021. WWF is a non-profit organization dedicated to preserving nature and wild animals. As a salesperson, you are helping them to get new monthly donors.  


Flexibility, amazing chance to earn money and a great team spirit = our WWF team!
With us you work as an independent (light) entrepreneur. This means you get to enjoy your own WWF sales team spirit and team leader's advice, as well as our support, but you can choose your own shifts and where you would like to work. You will have LiveRing's and your team's support for freelancing for the whole Summer, so you won't be alone at all in this! Your compensation depends on the deals you make, and only sky is your limit. You can really have it all!
We hope that you can work 4-5 or more shifts per week. Having a driver's license and a car is a nice bonus, since it allows you to take your star-seller potential to many different places. We also appreciate previous experience from sales, but a can-do and will-do spirit is more than enough to get you started!


What do we offer you:
Fair provision model which allows you to earn exactly how much you want to

An opportunity to do street sales and f2f sales with a stand

Enthusiastic and lively team spirit - together we work hard and cheer each other to success!

Valuable experience on sales, fundraising and light entrepreneurship - skills that you will without a doubt use in the future!

A chance to work 100% in English
What we are looking for:
Motivation to learn about sales and grow as a salesperson - the most important thing is your own attitude!

Ability to work full time for the summer and maybe continue part-time during the autumn

Brave and social character - you won't be afraid to talk to many new people every day

Entrepreneurial mindset with a can do attitude

Previous experience in sales or fundraising and a car will help you, but they are not a must have!
So what are you waiting for?
Choose the best way for you to apply!
Send a short video or a voice message introducing yourself via Whatsapp to 0503822447 

Send your application on our website livering.fi. We don't need a CV or a perfect application letter. 
When you apply, please answer these short questions, so we get to know you a bit more.
Who are you and why are you interested in sales?

Where are you located and would you be willing to travel?

Do you have a car you could use for work?

How many shifts per week could you work?

When could you start and could you continue working during the autumn?

Your contact information: name, phone number, email and location
About the recruitment process
With us, summer job applications won't go unnoticed. This is how the recruitment process continue from you sending your application: 
We will call everyone and have a short discussion about you and the role

Based on the phone calls we will invite applicants to the interview

People chosen from the interviews will get a chance to try the fundraising in action already during the Spring. That way you know what you will be doing when you join our summer team and start working more!
Apply to join us already today!

If you have any questions about the role, feel free to contact Emma from recruitment (0503822447). She will be answering phone calls every Monday 10-16.30 or you can send a Whatsapp message and ask away. 


Follow us on social media!
IG: https://www.instagram.com/liveringsales/