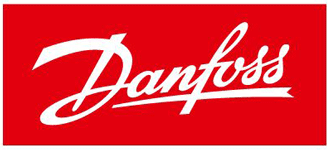 Specialist, System Support, Danfoss Drives
Vaasa, Österbotten
Job Description

Danfoss Drives is looking for an ERP-system knowledgeable Specialist, System Support to our office located in Vaasa. You will be part of the Production Excellence team in Finland. If we had to sum up Danfoss Drives in one word, that word would be 'passion'. We are driven by drives and passionate about providing a competitive edge in key applications across various industries. This is an excellent opportunity for you to be part of our ambitious and passionate working atmosphere with highly skilled, experienced and driven colleagues in a global environment.

As our new Specialist, System Support you play crucial role as participating to implement One ERP roll-out in Finland. When the implementation is done, your responsibility will be to provide system support for factory organizations super users in their daily functions. You work in a close co-operation with different stakeholders. This position offers you excellent possibilities to develop personal and professional skills.

You can be at the last stage in your studies or recent graduate. The most important, however, is your passion in the business and the ability to learn new skills and new systems.

What we are looking for:

An appropriate B.Sc. technical degree in relevant area (e.g. mechanical engineering, automation, IT, robotics)
ERP knowledge, SAP is desirable
Understanding of production environment and its processes
Previous working experience from similar tasks or production work
A good command of Finnish and English, both verbal and written
As a person you have good team working skills and you have a positive mindset. You enjoy problem solving and challenges. We expect our new colleague to have a strong drive and energy. You work in a systematic way and you are eager to learn new.
For further information about the position, please contact Heidi Hannus, Senior Manager, Production Excellence,
tel. +358 40 8371 286.

For further information about the recruitment process, please contact Annukka Potka, Recruiter, tel. +358 40 8371 585.

Please apply at your earliest convenience. We do not have an application deadline but accept applications as long as the job is posted. The application process will remain open until the position has been filled.

Company Profile
Watch how Danfoss is Engineering tomorrow, here.

Auto req ID15287BR
Type of Position

Professional
Job FamilyProduction & Quality

Country / Countries
Finland

Location / LocationsVaasa
Experience

Mid-Senior Level
Employment TypeFull-Time

Segment
DDS (Danfoss Drives Segment)