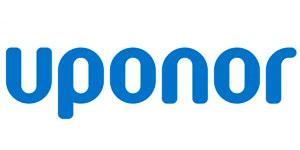 Specialist, Payables Management, Uponor
Helsinki, Uusimaa
Uponor is rethinking water for future generations. Our offering, including safe drinking water delivery, energy-efficient radiant heating and cooling and reliable infrastructure, enables a more sustainable living environment. We help our customers in residential and commercial construction, municipalities and utilities, as well as different industries to work faster and smarter. Uponor employs about 3,700 professionals in 26 countries in Europe and North America. In 2020, Uponor's net sales totalled approximately €1.1 billion. Uponor Corporation is based in Finland and listed on Nasdaq Helsinki. www.uponor.com

We are building our team to transform financial services by placing process automation, robotics and digitalisation at its core. We are offering a chance to passionate people who are not afraid to aim high and are ready to rethink financial services, just like we at Uponor are rethinking water for future generations. Will you change the game with us?

We are looking for a Specialist, Payables Management to join Uponor's Financial Services team in our new premises with good transportation connections in Helsinki, Finland.

Financial Services (FS) offers transactional services to Uponor's Finnish, Swedish, Norwegian and German legal units. We work in close cooperation with business controllers and business representatives as well as with Group Accounting and Controlling.

As Specialist, Payables Management, you will report to Team Lead, Payables Management.
Job Description:
Act as an active member in a Payables Management team delivering high-quality services in accounts payable. To manage a process, to ensure timely, accurate and effective standard reporting and other key financial outputs in co-operation with Uponor units and Financial Services organisation.
Your responsibilities will be:
Process invoices in accounts payable
Process AP period end closing activities and reporting
Maintain supplier master data
Resolve Procure to Pay process related issues, follow up and advice on corrective actions in co-operation with business segments and other counterparts.
Assist with the tasks of Basware P2P invoice processing system.
Support in solving supplier related queries efficiently and to the satisfaction of the supplier and the relevant business unit on a timely and accurate basis
Develop and harmonise of processes and ways of working in daily work and in projects
Undertake all other work as requested related to responsibility area
To succeed in this position, you should have:
Educational background in accounting, economics or equivalent credentials
Relevant experience of related accounting / finance work and similar type of role(s) from international environment is beneficial
Practical experience from AP accounting
Previous experience of working in shared services environment is seen as an advantage
Understanding of the procure to pay process is an asset
Fluent English skills are mandatory, other language skills are an asset
Oracle ERP and Basware P2P system knowledge is an asset
Good skills in Microsoft Office programs
Positive and proactive attitude with good problem solving skills
Skills to work as a team member
Enthusiasm about development and willingness to take an active part in our development projects
Contact Information
For more information about the position, please contact Erja Pettersson, Team Lead, Payables Management, tel. + 358 401737478 on 8.4.2021 at 12-13 or 12.4.2021 at 15-16.
To apply, please send a cover letter and CV by 16.4.2021 via Workday. The position will be filled in immediately when suitable candidate is found.