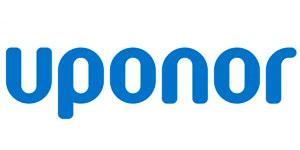 Specialist, IT Infrastructure and Corporate Networks, Uponor
Vantaa, Uusimaa
Uponor is rethinking water for future generations. Our offering, including safe drinking water delivery, energy-efficient radiant heating and cooling and reliable infrastructure, enables a more sustainable living environment. We help our customers in residential and commercial construction, municipalities and utilities, as well as different industries to work faster and smarter. Uponor employs about 3,800 professionals in 26 countries in Europe and North America. In 2019, Uponor's net sales totalled approximately €1.1 billion. Uponor Corporation is based in Finland and listed on Nasdaq Helsinki. www.uponor.com
Location and country: Vantaa, Finland or Hassfurt, Germany
Expiry date: 31 January 2021
Description of duties:
Specialist, IT Infrastructure and Corporate Networks develops, maintains and administrates IT networking systems and services like LAN switches, WLAN controllers/APs, Remote access management, Firewall rules, network monitoring etc. for Uponor globally. Uponor IT network covers ~70 sites in 26 countries in two continents.
You will be working in an international team and having collaboration and support of 7 other IT specialist located in Finland, Germany and USA. You will be placed in our headquarters at Vantaa, Finland or in Hassfurt, Germany. If the selected person has willingness and ability support our office workers in IT related matters that could be part of the work also
To selected candidate Uponor offers interesting and versatile role in global IT service organization. You have a chance to grow as a professional and we have strong focus on developing our staff continuously.
Requirements:
We are seeking a person with strong IT networking skills in LAN, WLAN, (SD-)WAN networking, Firewall management and secure remote access management (VPN, DA). Few years of experience working in corporate networking is required as well as understanding of IP and name services like DNS, DHCP. You need to be able to take care of configuration details and also be able to plan networking concepts and setups in general. Experience working with public cloud networking will be considered as an asset.
At least bachelor's degree or higher is required in relevant technical field.
Most important is willingness and ability to learn and to work with people to ensure service excellence to our businesses globally. Working language is English.
Contact information:
For more information about the position, please contact Kalle Saarinen, Manager, IT Infrastructure, tel + 358 40 5142 689.
To apply, please send a cover letter and CV by 31 January 2021 via Workday.
The position will be filled in immediately when suitable candidate is found.