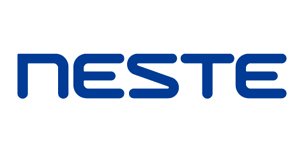 Specialist, HR Systems, Neste Oyj
Espoo, Uusimaa
Are you enthusiastic about developing HRIS tools & platforms and eager to drive HR process excellence in a growing international company?

We are now looking for a

Specialist, HR Systems

to join our HR Digitalization team in Neste Headquarters, Espoo.

The HR Digitalization team is responsible for enabling and developing HR Digitalization globally in Neste. The goal is to drive high value and impact of HR processes' performance by use of digital HR tools & platforms. Ultimately, we drive for effective and intelligent processes to support leadership.

Your part in Neste journey

As a HR Systems Specialist, you will mainly work with maintenance and development of our corporate HR System SuccessFactors. Neste SuccessFactors covers the whole employment lifecycle from Recruiting & Onboarding to Learning Management & Development and Compensation, and we capture employment information in Employee Central. SuccessFactors is also the basis for corporate People Reporting & Analytics.

Your customers will be everyone at Neste and an essential part of the job is to support our employees in using the digital HR tools. You'll co-operate with both internal and external stakeholders for successful development and renewal.

Keys to success in this role

The best combination of experiences, skills and background is:

Minimum of 2 years of experience in hands-on SuccessFactors administration & experience in acting as a main user
Proven track record and experience in managing HRIS enhancement and development projects
Customer service mindset and experience in training and user support
Understanding of HR & People Processes and related data integration requirements
You are active and persistent in taking improvements forward
You are comfortable presenting in both Finnish & English, and are fluent in writing both languages

We also value:

Previous experience in robotics automation, eLearning, or SuccessFactors Learning management module administration

In accordance, we believe in people who find new ways of doing things – people for whom safety and sustainability are part of their professional skills. Customer mindset is essential to all of us at Neste and we work hard to find the best solutions for our customers. We believe everyone is a leader and share a natural desire for collaboration. If all this, as well as our values on responsibility, cooperation, innovation and excellence resonate with you, you are the talent we are looking for.

Come and do meaningful work in a community that has its eyes set forward!

If you have any questions regarding the process or the position, please get in touch with Hanne Paavolainen, Manager, HR Digitalization +358 50 458 4009 on September 5th during 12-13 or on September 12th during 15-16 EET.

Please submit your application by September 22nd, 2019.

The recruitment process includes interviews and aptitude testing. The first interviews are preliminary scheduled to take place on week 38.

The person selected for the position must pass a health examination including a drug test. A security clearance is obtained for the persons with their consent.

We believe that it is the task of each generation to leave its children a healthier planet. To succeed in this we create responsible choices, everyday – choices that enable people to live a more sustainable life and consume fewer natural resources.

There are roughly 5500 Neste employees in Europe, Asia and North America. We are the world's largest producer of renewable diesel refined from waste and residues, and we are also bringing renewable solutions to the aviation and plastics industries. We are looking for the best professionals in their respective fields – people who have the will to make the world a cleaner place to live.