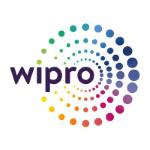 Sourcing Specialist, Wipro Infrastructure Engineering Oy
Perniö, Varsinais-Suomi 25500
Wipro is looking for a Sourcing Specialist for its operations in Sweden. We are looking for someone who has experience on vendor management, good technical knowledge and enjoys working in a challenging and independent role.

As a Sourcing Specialist, you are responsible for the strategic purchasing work for the production operations in Sweden, which are located in Östersund and Bispgården. You manage all strategic purchasing activities to provide and maintain low purchasing costs, availability of materials, component quality and a smooth collaboration with suppliers. To achieve this, you must have a close and good cooperation with suppliers, R&D, sales and other colleagues in purchasing and sourcing.

You are a part of the European Sourcing team and will report to Sourcing Manager, placed in Perniö.

Main tasks:
• work with Wipro policies and strategies, set at a central level for each supplier and product range
• negotiations and agreements with both existing and new suppliers
• renegotiation of supply agreements and work on cost savings
• supplier development and co-ordination with sourcing team intercontinental teams
• project purchases
• Supplier contracts and supplier visits
• administration and price adjustments in our ERP system (Monitor)

We are looking for someone with:
• experience from a purchasing role, preferably from a similar position
• relevant education (B.Sc/M.Sc in Mechanical Engineering and/or Production Engineering)
• technical knowledge on CNC machining, forging, casting and engineering plastics
• experience from working in a manufacturing industry
• good knowledge in MS Excel and prior experience using ERP-systems
• experience from working within manufacturing quality tasks will be seen as an advantage

It is an advantage if you have knowledge regarding different manufacturing methods from metal fabrication industry. You will be a part of an international team dealing with both Swedish and international suppliers and it is thus important that you are fluent in both Swedish and English. You will be located in Perniö, Finland. Travelling is required in Sweden and Europe.

As a person, you are meticulous, detail oriented with a high degree of cost consciousness. You enjoy working in an independent role where you can affect the company profitability. You have the analytical ability to understand consequences of a supplier change and are a responsible and confident person.

For more information about the position, please contact:
Kimmo Kurppa +358 50 302 9288,

kimmo.kurppa@wipro.com



Please send your application to:

mirka.kaarlonen@wipro.com



Welcome with your application (written in English) latest on July 19th, 2019.