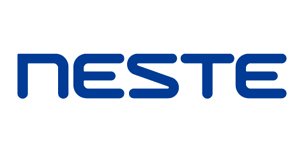 Sourcing Manager, Utilities, Neste Oyj
Espoo, Uusimaa
We are looking for a
Sourcing Manager
to join Neste Procurement team either at the Porvoo refinery or in Espoo headquarters.
Your part in Neste journey
It is great time to join us! 
Neste Procurement together with global Procurement network is responsible for indirect procurement covering a wide range of goods and services for Neste's businesses, operations, refineries, and investment projects. Our procurement applies modern procurement methods corporate wide. Our mission is to create - jointly with our stakeholders and suppliers - added value to Neste and ensure availability, quality, safety, security, total cost of ownership and compliance.
We have a team of experts working in Commodities, Logistics & Innovation Procurement team. Our team drives category and supplier management as well as sourcing and purchasing focusing on Chemicals, Utilities, Logistics and R&D related procurement. You will work in close co-operation with your cross-functional stakeholders and suppliers to ensure that our business targets will be delivered. Accountability, cooperation and the desire to develop and renew are in the core of what we do every day. 
Essential in this role is to create, communicate and implement sourcing category strategies and plans for assigned sub-categories in close alignment with internal stakeholders. As a sourcing manager you will execute strategic sourcing projects, negotiate solid contract base, lead key supplier management and secure total cost of ownership with stakeholders. 
You will participate in striving the mission and objectives of the indirect procurement at Neste – the spend of which is some 1.7 billion euros annually, liaise actively with your colleagues in strategic sourcing as well as in purchasing, and participate in Procurement development initiatives. 
The keys to success in the position
The best combination of experiences, skills and background is 
Master's degree f.ex. in engineering or business or similar relevant skills
Solid knowledge and expertise in category management. Minimum of 3 years of proven experience in strategic sourcing and supplier management
Strong business insight, commercial knowhow and knowledge in total cost management
Contract and price negotiation excellence as well as demonstrated ability to prepare and negotiate high-quality procurement contracts
Excellent collaboration, influencing and prioritizing skills along with the capability to get things done 
Fluency in English, both written and spoken
We also highly appreciate
Strong project management skills
Expertise in utility procurement with focus on electricity, natural and industrial gases
In accordance, we believe in people who find new ways of doing things – people for whom safety and sustainability are part of their professional skills. Customer mindset is essential to all of us at Neste and we work hard to find the best solutions for our customers. We believe everyone is a leader and share a natural desire for collaboration. If all this, as well as our values on responsibility, cooperation, innovation and excellence resonate with you, you are the talent we are looking for. 
Come and do meaningful work in a community that has its eyes set forward! 
We offer you an opportunity to work in an influential and challenging position in Neste's Procurement unit with great colleagues. This unit has a dynamic and result-oriented mindset and we want to support you to further develop your skills and become a high level professional among the industry.  
If you have any questions regarding the process or the position, please get in touch with Suvi Lehtonen, Category Lead, Commodities, Logistics and Innovation, +358 50 458 4045 on September 6th, at 10-11 (EET). 
Please submit your application as soon as possible but no later than September 20th, 2019.


Please note that we will start to process the applications immediately upon receipt.
 
The recruitment process includes interviews and aptitude testing.
 
The person selected for the position must pass a health examination including a drug test. A security clearance is obtained for the persons with their consent.
 
We believe that it is the task of each generation to leave its children a healthier planet. To succeed in this we create responsible choices, everyday – choices that enable people to live a more sustainable life and consume fewer natural resources. 
 
There are roughly 5500 Neste employees in Europe, Asia and North America. We are the world's largest producer of renewable diesel refined from waste and residues, and we are also bringing renewable solutions to the aviation and plastics industries. We are looking for the best professionals in their respective fields – people who have the will to make the world a cleaner place to live.