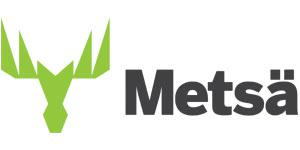 Solution Owner, Plant Maintenance, Metsä Group
Espoo, Uusimaa
Metsä Group is a forerunner in sustainable bioeconomy utilising renewable wood from sustainably managed northern forests. Metsä Group focuses on wood supply and forest services, wood products, pulp, fresh fibre paperboards and tissue and greaseproof papers. In 2019, Metsä Group's sales totalled EUR 5.5 billion, and it employs approximately 9,300 people. Metsäliitto Cooperative is the parent company of Metsä Group and is owned by approximately 100,000 Finnish forest owners. www.metsagroup.com
Group Services
Group Services employ some 600 specialists in the fields of energy, IT, law, supply, HR, communications, sustainability and finance who support Metsä Group and its Business Areas in the execution of its strategy.
Group ICT Application Services Unit is looking for an enthusiastic
SOLUTION OWNER, Plant Maintenance
to join us and focus in production services and platforms, especially SAP Plant Maintenance systems.
Your role in the future Metsä
We are looking for an ICT or business professional to join us in Group ICT Production Solutions Development function as a Solution Owner for Plant Maintenance. The focus for this role is on Metsä Group level plant maintenance process harmonization and new SAP S/4 HANA implementation. You actively drive business's specific requirements' implementation while ensuring that group level synergies, best practices and cost efficiency are taken into account.
What do you get to do?
Your job is to manage business requirements, coordinate costs and development needs in Metsä Group's production process over all business functions. You work in close cooperation with application and infra services to create an overall integrated Production Management platform. You will take part in Production and Plant Maintenance solution architecture development.
You are responsible for:
Designing, specifying, implementing and testing new Plant Maintenance functionalities and implementing changes to existing solutions, and controlling the progress of development.
Defining and maintaining best practices for Plant Maintenance systems development and maintenance, and standards for solution quality.
Identifying improvement opportunities within own area by understanding business processes and industry requirements, standards and best practices.
What do we expect from you?
Several years of experience in production environment / plant maintenance, or generic mill systems and automation.
Degree such as BBA or M.Sc.
Good Functional and technical knowledge of SAP PM module and integrations to other SAP modules
Knowledge of mill environment and mill business processes and ICT solutions for Plant Maintenance
Experience in S/4 HANA and understanding of MES and IIoT solutions is seen as an asset
Ability to turn business requirements into implementable solution concepts and document them.
Competence in IT system architecture and solution consulting.
Understanding of ITIL framework and project/release way of working.
Vendor management skills in a multivendor and international environment is essential
Fluent English and Finnish skills are expected. Additional language skills are seen as an asset.
What you need to succeed?
You need to be able to handle a large scope of solutions and manage multiple stakeholders in order to succeed in this role. You can relate to and understand mill-level expectations and business needs. You are development orientated and actively turn development initiatives into actions. Your focus is in quality results and long-term development. You thrive to work in a constantly developing and changing environment and get others exited of new development opportunities and changes as well.
What we offer you?
We offer a great opportunity to join our group of experts in Metsä Group ICT. Our work in the cutting edge of technology is very much valued in Metsä Group and this particular position, serving our business directly, is of high importance to all our internal stakeholders. Find more about us watching this video: https://www.metsagroup.com/en/media/Pages/CASE-The-digital-everyday-at-Mets%C3%A4.aspx
In Metsä Group ICT your work is valued and we take pride in giving our business the best service and solutions to fit Metsä Group's needs. We are all in this together and work towards our common goals. With great team work and a good sense of humor we overcome all obstacles and deliver amazing results.
The professionals in this team are highly motivated and dedicated to work together towards shared goals and maintain our plants running efficiently 24/7. We offer a position where to challenge yourself to learn something new! This position offers a rare opportunity to influence the Plant Maintenance industry globally, work in the front line and be a forerunner of technology and development with us. Metsä Group is planning a new bioproduct mill to be built in Kemi and a new pine sawmill in Rauma and, the first phase of modernising the Husum pulp mill in Sweden. The value of these investments in 2020-2023 would be around EUR 2 billion.
Position is located at Metsä Group Head Office in Espoo or Tampere office.
Want to hear more? Call us!
Your future team leader Asko Alila is happy tell more about the open vacancy: asko.alila@metsagroup.com or via phone +358 50 5988 510. Asko is best available on Tue 24.11. at 11-12, Wed 25.11. at 8-9, Fri 27.11. at 15.30-17.00 and Tue 1.12. at 8-9.
How does the process continue?
Submit your application using the link "Apply". Do it as soon as possible, as we will start processing the applications already during the application period. Include your CV (and also tell us your salary request). The search is open until 6.12.2020. Good luck!