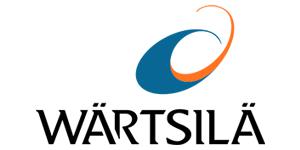 Solution Manager, DevOps Services, Wärtsilä
Vaasa, Österbotten
AT WÄRTSILÄ, PEOPLE ARE THE ULTIMATE
POWER SOURCE
BECOME ONE:

Solution Manager, DevOps Services
We are a global multinational marine, energy and industrial company with a proud heritage in the marine industry. With over 18000 employees worldwide, 5bn+ of turnover and one of the most established brand in the Marine sector, we are also one of the most progressive and innovative companies in our space. We are embarking on a bold, exciting and needed Digital Transformation. This Digital Transformation is about reinventing our Company into Wartsila as a service – a digitally enabled, insight led, customer obsessed Leader in the Marine and Energy sectors. 
Information Management (IM) is part of Digital Organisation. IM integrates processes, systems and information, supporting businesses in digitizing the core operations and enables new digital business opportunities via technology and information. For development minded person, IM offers an opportunity to shape the future of its IT environment and be part of the global digital transformation.
We are now looking for a Solution Manager for DevOps stack on AWS. Your main task is to develop and manage Wärtsilä's global DevOps platform services. Essential is planning and developing world-class easy to access services for different company needs. We are already extensively using AWS and DevOps stack on top of it and it's expected to grow. Thus, you will have a unique view and possibility to affect for Wärtsilä's innovative ecosystem. You will be part of global Cloud Centre of Excellence team and work closely with architects and service managers in the area. You will also work closely together with key business stakeholders, projects utilizing cloud, cyber security, procurement and Information Management professionals.
To qualify for the job, you need to be ambitious and have good experience about DevOps stack and services, AWS and IT services generally. You have a vision and ambition to provide excellent user experience and value. You have a natural interest towards the latest technologies and always seeking better ways to support company's growth. You are energetic, good with people and a fun person to work with.
What we expect from you
You are IT service management professional with high technical interest
Passion about running world-class devops services in Wärtsilä
Good AWS experience and understanding of its capabilities
Experience about (deployment) Automation and scripting is a benefit
Good understanding of operative security
General qualifications
Education: B.Sc or equivalent skills acquired by suitable work experience
Experience about working in cross functional, international teams
Commercial understanding and the ability to supporting contract negotiations and vendor management
Excellent collaboration skills
Good leadership skills
Forward looking mindset: Ability to create and execute long-term plans, roadmaps, business communications and documentation
Very good communication and presentation skills in English
Possible LOCATION for this position is Helsinki or Vaasa
ADDITIONAL INFORMATION
Juha Kalliokoski, GM, Cloud Centre of Excellence +358 40 733 7351
Please submit your application including your salary request at www.wartsila.com/careers latest by 8th Sep 2019.
Wärtsilä is a global leader in smart technologies and complete lifecycle solutions for the marine and energy markets. By emphasising sustainable innovation, total efficiency and data analytics, Wärtsilä maximises the environmental and economic performance of the vessels and power plants of its customers. In 2018, Wärtsilä's net sales totalled EUR 5.2 billion with approximately 19,000 employees. The company has operations in over 200 locations in more than 80 countries around the world. Wärtsilä is listed on Nasdaq Helsinki.