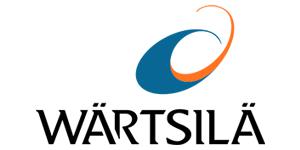 Solution Manager – PDM/PLM Teamcenter Technical Support, Wärtsilä
Helsinki, Uusimaa
AT WÄRTSILÄ, PEOPLE ARE THE ULTIMATE
POWER SOURCE
BECOME ONE:

Solution Manager – PDM/PLM Teamcenter Technical Support
We are a global multinational marine, energy and industrial company with a proud heritage in the marine industry. With over 18000 employees worldwide, 5bn+ of turnover and one of the most established brand in the Marine sector, we are also one of the most progressive and innovative companies in our space. We are embarking on a bold, exciting and needed Digital Transformation, headed by a newly appointed CDO. This Digital Transformation is about reinventing our Company into Wartsila as a service – a digitally enabled, insight led, customer obsessed Leader in the Marine and Energy sectors. 
Information Management (IM) is part of new Digital Organisation. IM integrates processes, systems and information, supporting businesses in digitizing the core operations and enables new digital business opportunities via technology and information. For development minded person, IM offers an opportunity to shape the future of its IT environment and be part of the global digital transformation.
We are now looking for a Solution Manager in Technical Support role for our PDM/PLM system (Teamcenter), responsible for Problem Management, Infrastructure, DevOps practices and improving performance for our Teamcenter PLM platform operations & maintenance.
RESPONSIBILITIES
Problem Management and Level 3 support
Continuous service improvement for Teamcenter operations
Configuring & Developing Teamcenter and related solutions
Continue adopting DevOps tools and methodologies
Leading PDM/PLM Solution (Teamcenter, NX & integrations) upgrades
Participate in defining and implementing cloud technology in PLM Infrastructure as per future Architecture
To execute the operational DevOps tasks and to support the projects if needed
Exploring possibilities and developing the automations for an efficient PDM/PLM platform
Working with partners & other teams.
QUALIFICATIONS
An ideal candidate:
Has experience in developing, administering Siemens Teamcenter for min. 5 years
Has experience in Teamcenter Configuration/ Customization, Infrastructure, MS SQL Database
Has experience in Teamcenter Service Oriented Architecture Customization
Has strong knowledge of integrations: T4EA / T4S Customization, REST API definitions
Knowledge of BMIDE & ITK Tool kit
Has experience in DevOps & Agile methodology
Has strong communication, presentation and personal skills
Has fluent written and spoken English
Is Proactive with Problem solving, decision making & customer oriented mindset
Has M.Sc. or B.Sc. or equivalent
Has passion for learning and developing new methodologies
Possible location for this position is all main locations of Wärtsilä IM Finland, India (Mumbai), Germany 
ADDITIONAL INFORMATION
Shefali Arora, General Manager, Product Engineering & Lifecycle management Services +358 40 7500 132
Please submit your application including your salary request at www.wartsila.com/careers latest by 10.8.2019. Interviews will start as from posting date.
Wärtsilä is a global leader in smart technologies and complete lifecycle solutions for the marine and energy markets. By emphasising sustainable innovation, total efficiency and data analytics, Wärtsilä maximises the environmental and economic performance of the vessels and power plants of its customers. In 2018, Wärtsilä's net sales totalled EUR 5.2 billion with approximately 19,000 employees. The company has operations in over 200 locations in more than 80 countries around the world. Wärtsilä is listed on Nasdaq Helsinki.