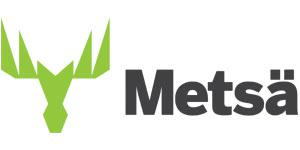 Solution Architect, Integrations, Metsä Group
Espoo, Uusimaa
Metsä Group is a forerunner in sustainable bioeconomy utilising renewable wood from sustainably managed northern forests. Metsä Group focuses on wood supply and forest services, wood products, pulp, fresh fibre paperboards and tissue and greaseproof papers. In 2019, Metsä Group's sales totalled EUR 5.5 billion, and it employs approximately 9,300 people. Metsäliitto Cooperative is the parent company of Metsä Group and is owned by approximately 100,000 Finnish forest owners. www.metsagroup.com
Group Services
Group Services employ some 600 specialists in the fields of energy, IT, law, supply, HR, communications, sustainability and finance who support Metsä Group and its Business Areas in the execution of its strategy.
Metsä Group is renewing. As a continuation to Group level process harmonization we are also adopting a process driven approach to our IT solution development. We are now looking for an
SOLUTION ARCHITECT, INTEGRATIONS
to join our team and focus on Integration services.
Your role in the future Metsä
Solution architect is playing a key role in designing integrations and acting as a link between business and IT. Work is conducted together and in co-operation with surrounding Metsä Group ICT team, external partners and business areas. You expertise is needed also in hands-on-level and you advise and approve the integrations designed by experts and vendors. You are responsible for building and updating our integration roadmap.
The position is located in Espoo, Finland.
Key responsibility areas:
Ensuring integrations good quality by creating architecture guidelines, integration patterns, design templates and defining integrations best practices, policies and principles. Identifying improvement opportunities within own area
Investigating existing and future integration technologies and creating Metsä integrations long term roadmap together with other stakeholders.
Participating to Metsä Group integration architecture design and implementation; also hands-on work when needed
Reporting progress of work to supervisor and/or to business process owners
Aligning architecture work with other integration and ICT processes
Operative management of external partners' work by verifying workload estimates, controlling progress, quality of work and costs of implementation to ensure required business service level
What are we looking for?
Ideal candidate is a service minded team player with positive attitude, communication and cooperation skills. The most important thing is your attitude. You care for your customer and are able to challenge current processes and solutions when pursuing continuous improvement. We appreciate good leadership skills and ability to influence people in a matrix organization. Also development, quality and results should be on your focus as well as proactive way of working.
You are familiar with, or willing to learn, the following technologies: TOGAF, SAP ISA-M, Hybrid Integration Reference Architecture, SAP PI/PO, SAP CPI/SAP Integration suite and API management.
In addition we expect:
Strong execution power and interest to pro-actively develop new ideas, design and develop services together with surrounding ICT team and vendors.
Experience on various integration technologies and integration design patterns.
Ability to understand ICT principles in a wider context, including data and typical roles of applications.
Ability to coordinate and steer the work of multiple stakeholders and vendors to achieve shared targets.
Good understanding about the support processes and process development (ITIL).
Fluent Finnish and English language skills.
What do we offer?
Metsä Group has a responsible corporate culture that creates a safe working environment for everyone. We invest in good leadership and personal career support. We take care of the well-being of our personnel and reward good performance. For us, it is important that everyone develops their skills and we enable job rotation across the organization. We must be able to show and utilize our expertise!
Our work in the cutting edge of technology is very much valued in Metsä Group. This position offers you diverse working days, challenging projects and a job that affects the present and future of Metsä. Our team build new technology for our plants and mills, and secures that the existing ones serve our business in the best possible way. More information about us and the role of ICT in Metsä you'll find from the following link: https://www.youtube.com/watch?v=f_q6DgVjHFo
Want to hear more? Call us!
Development and Service Manager Matti Muilu (tel. +358 50 4649422) is happy to tell you more about your future role and our expectations for a new teammate. Matti is best available on Friday 9.4.21 at 9-10 and on Tuesday 13.4.21 at 14-15.
What happens next?
Please submit your application using the link "Apply". Please include your CV (and also tell us your salary request). The search is open until 18.4.2021 and we will start applications as we receive them. We wish you luck!