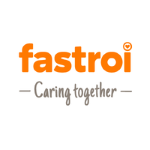 Software Tester, FastRoi Oy
Joensuu, Pohjois-Karjala
Fastroi are a stable growth company currently expanding into international markets with our Real-Time Care™ product. At Fastroi, we believe that Health and Social Care companies deserve the latest digital tools to help them deliver a higher quality of care with greater accountability.
Minimum Qualifications:
Bachelor's degree in Computer Science or equivalent practical experience.
Strong passion and experience in troubleshooting, debugging complex systems and possess excellent problem-solving techniques.
Strong verbal and written English communication skills.
We appreciate:
Motivated individuals with an interest in continuous learning.
Team players that aren't afraid to run on their own.
Strong knowledge of QA methodologies and tools.
Ability to produce technical documentation, reports and statistics.
Programming experience is a plus.
We offer:
An opportunity to train within a full scale software development team learning modern technologies and work practices.
A great opportunity to develop your skills and grow your network.
Great benefits, such as extensive health insurance coverage, training, cultural and exercise benefits.
Flexible home-based remote work possibilities and offices in Joensuu, Vantaa and Tampere.
Submit your application including your CV (in English) by 13 December 2020. This position will be closed as soon as a suitable candidate is found, so we encourage interested parties to apply as soon as possible. Contact Matt Belway for additional information on the position at +358 50 354 4213 or matt.belway@fastroi.com.
We strive to implement our software according to our company values. We share a spirit of collaboration that is built around caring and taking care of others. This gives us a firm basis for quality work and the way we operate as a company. At the end of the day, we're all about people.