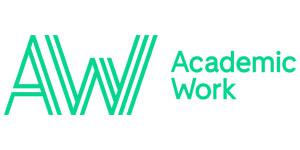 Software Quality Developer for Fastems, Academic Work
Tampere, Pirkanmaa

We are looking for Software Quality Developer for our client Fastems to Tampere. If you have experience in DevOps, you want to work in global environment and great culture - this might be your job!

Kuvaus
"People are the core of our business and we couldnt be more proud of our unique company culture. At Fastems, we encourage everyone to share their thoughts and ideas, and the atmosphere is nothing short of warm and welcoming."

Were looking for new members to join the Fastems Software Supply Function. The department has grown to become a solid software powerhouse of its own, currently employing over 100 developers/engineers. You will join our team of experts, designing software products and solutions for Fastems. Our ways of working are flexible and we encourage remote working.

As a Software Quality Developer you will work within Agile, cross-functional Scrum teams to improve the overall quality of our products and project deliveries. You will contribute to writing and maintaining test cases as well as executing them through manual and automated testing, defect management, test planning, and estimations.

As Fastems works closely with clients, you need to be sometimes willing to travel and have the capabilities to work independently in an international business environment. Fastems' clients are mostly in the metal cutting industries.

We offer

•   Unique company culture at Fastems
•   Development possibilities
•   International job in global company

As consultant at Academic Work you are offered a great opportunity to grow as a professional, extend your network and establish valuable contacts for the future.

Työtehtävät

•   Writing and maintaining test cases as well as executing them through manual and automated testing
•   Defect management, test planning and estimations


Etsimämme henkilö on

•   At least 0,5-2 years of relevant working experience (for example manual and automation testing)
•   Some experience of DevOps tools
•   Experience in at least a few of these: Robot framework, Jenkins, Docker, JIRA Test plugins (TM4J, Zephyr or similar) and HTML5 Dev Tools/Inspector.
•   Suitable educational background
•   Good written and verbal communication skills in English

We are looking for a person who is

•   Independent
•   Co-operative
•   Proactive

Knowhow from Python, C#/C++ and/or HTML5 technologies is an advantage.

Key technologies in this position: Robot framework, Python, Jenkins, Docker, JIRA Test plugin (TM4J) and HTML5 Dev Tools/Inspector

Other information

•   Start: According to agreement, in the beginning of June at the earliest
•   Duration: 12 months, possibility to continuation and to get recruited to Fastems
•   Location: Tampere and sometimes global travelling
•   Contact information: This recruitment process is conducted by Academic Work. It is a request from Fastems that all questions regarding the position is handled by
Academic Work.


Infoa asiakkaasta
One of Fastems strengths is an unique company culture, which enables them to develop and succeed as a team.

Fastems provides high-end manufacturing systems and services globally, with the mission of delivering meaningful work that innovates sustainable manufacturing. Our focus is on designing solutions for cutting-edge organizations in industries such as aerospace and automotive. Instead of working on routine programming projects, at Fastems, we connect software to the real world of manufacturing, where outcomes are a concrete contribution to the customers success.

You would get to work in the heart of everything, with a global but tight-knit team of experts. No two days are alike when working on projects that are diverse, practical and challenging - you really get to see the behind-the-scenes of various industries. Our goal is to foster supporting environments where Fastemsians can develop, grow and succeed together. Sharing is caring is one of our core values and communication with colleagues as well as the customer is key.


Kysyttävää? info@academicwork.fi, Ilmoitusnumero: 15041628