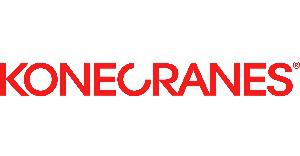 Software Engineer, Konecranes
Hyvinkää, Uusimaa
Konecranes is the world's leading lifting equipment and service company, and Port Solutions is an important Business Area of the company with a long history. Port Solutions main location is based in Hyvinkää, Finland, and does business all over the world. We provide an excellent range of container handling equipment and service, shipyard cranes, heavy-duty lift trucks, automation and software solutions. We are known for trail-blazing technology, delivery excellence and can-do spirit. If you want to go far, Port Solutions will take you there.

Business Unit Port Service is looking for a Software Engineer to join our technical support team in Hyvinkää. You will be responsible for the software-based automation design in all Port Service delivery projects around the world. In addition, you will participate to the development of the automation features together with other business units. You will report to Team Leader electrical Engineering / Director Engineering.

Key responsible:


Participating to offer phase of global automation projects
Automation design in global delivery projects
Commissioning and troubleshooting support in global delivery projects
Developing new products and features including internal tools
Maintain developed products and features including internal tools
Follow up new technology development
Training of both internal and external stakeholders

What we expect from you?

Software Engineer shall have at least Master's degree on electrical and/or automation design, experience with crane technology and proven record of developing and testing products. He / She shall have skills to develop new algorithms to different sensor technologies and skills to analyse results of developed solutions. C++ programming skills are mandatory. Knowledge of different sensor technologies is beneficial.

Capability to work in a team and communication skills is essential. Fluent spoken and written English skills are mandatory. Other languages are beneficial.

What we offer you?

We offer an exciting and challenging position in a multicultural and global team where self-development possibilities are limitless.

For more information, contact Sami Piittisjärvi, Team Leader, Electrical Engineering, Port Service

+358 40 660 8700,

sami.piittisjarvi@konecranes.com



Please send your application via our career site https://careers.konecranes.com/ by 8th of September, 2019.