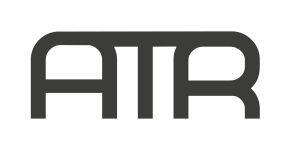 Software Developer, ATR Soft Oy
Turku, Varsinais-Suomi 20520
ATR Soft is a software house of 65 professionals. We have offices in Turku and Tampere. Our aim is to help our customers to achieve more in their field of business – we create the software to boost customers' business. Our customer base comprises of a wide range of clients from the public and private sectors. We mainly operate in three business areas, which are industry, society and financial services. We realize software solutions both in local customer projects and by developing our own products for global market.
Software Developers to Turku

We are looking for Software Developers to join ATR Softers at our Turku office. Are you interested in a comprehensive role as full-stack developer? Do you enjoy customer contact along with coding? Do you take easily initiative and appreciate low-hierarchy atmosphere, where you can flexibly carry out your own responsibility? If yes, this might be your place to be!

Your key tasks will include both frontend and backend development, including customer contact. Our way of working is straightforward and we avoid unnecessary hierarchical layers. Therefore, with us developers communicate directly with the customers during the whole software development project, as there is not necessary a separate project manager. This is also a good opportunity to network with our customer companies' representatives both locally and internationally.


What do we offer to you?
Have you ever wondered, how it would feel like, working in a company where you can actually choose your own boss? That is how we work at ATR Soft! At us, you have much freedom and can e.g. choose your own foreperson. Flexible hours and possibility for remote work are self-evident. We believe in continuous learning and support professional development by letting you to decide what skills you wish to strengthen on your monthly learning day.

Would you like to widen your possibilities as software developer? We plan your future together based on your individual interests. You have a chance to familiarize yourself in different software projects both together with our customers and by participating in the development of our own software products. The role has varying opportunities, and can be partly tailored based on your existing competence and learning targets. When you feel changing your role or project, we make it happen.

Are you interested in having an effect on the big picture? At ATR Soft business decisions are made efficiently in low-hierarchy organization, and everyone can easily get their voice heard. Our owners are present in everyday business by doing the project work as everyone. We put effort on working together in an open and fair atmosphere. If there is anything you find interesting, feel free to participate.

ATR Softers include different persons, and we see that as a richness. ATR events and activities are also varying as everyone can have an effect on those. Based on our recent employee survey the most valued elements at ATR Soft are competent and friendly colleagues, flexibility and the way people are trusted. Transparency, possibility to influence and possibility for new challenges are also appreciated a lot. We do not say we are perfect, but we have a keen interest to develop for our employees' best!

Along with regular luncheon and sport/culture vouchers, we offer benefits like performance based bonus system, parking benefit and wider occupational healthcare package. We also sponsor your network interface at home and our weekly floorball games. For us, it is a matter of honor to be a flexible and reliable employer.

What do we expect from you?
The Software Developers we are looking for are experienced full-stack developers who preferably handle either C# or Java well. Other kind of background is also possible. Mostly we value your programming skills, logical mindset and ability for successful software development in general. C# and Java happen to be the languages we mostly use currently, but we are fully open to all technologies and value diversity. Our principle is to use the technologies best fit for each project.

To succeed in your role, SQL or other database knowledge is required. We also expect competence in modern web technologies such as HTML or JavaScript (Angular, React etc.). Knowing cloud services such as Amazon and Microsoft Azure is a good addition. Experience in C++ is also helpful.

Technically, you do not have to be a top expert in all areas. More important is an open mindset and willingness to constantly learn and utilize new technologies. We are looking for persons with a positive can do attitude. We wish you to be a customer-oriented problem solver who wants to advance the common good together. You enjoy working close to the customer. It is important that you feel yourself comfortable in leading your own doing and carrying out the tasks independently – of course with the support of your colleagues. It would be great if you described yourself having good communication skills.

The working language is English or Finnish depending on the project. Internally we use English as a common language. We appreciate some readiness to travel at least occasionally, as not all of our customers are located in the same town.

Got interested in software development in a house of many opportunities?
Read more about us at https://www.atrsoft.com/en/for-job-applicants/open-positions/software-developer/.

Apply latest 11th August 2019 by sending your application in Finnish or English to rekry@atrsoft.com We will go through the applications also during the application period. We are happy to give you further information about the role if you have any questions. Please contact our CEO Teemu Tasanto, mobile: 040 7678920 or email: teemu.tasanto@atrsoft.com