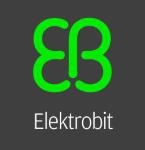 Software Developer, Elektrobit Automotive Finland Oy
Oulu, Pohjois-Pohjanmaa
About us
Elektrobit (EB) is a visionary global supplier of embedded and connected software products and services for the automotive industry with more than 3400 employees worldwide. For over 30 years now, we have been developing pioneering technologies for automated driving, new vehicle infrastructures, connected cars, and user experience. We are a wholly owned subsidiary of Continental AG.

At EB we are working toward a world in which mobility causes zero fatalities, produces low emissions, and transforms your commute into quality time. In our collaboration with our customers, including Audi, BMW, Daimler, Ford, GM, Volkswagen Group, Volvo, and many more, we live and breathe our passion for automotive software and for the mobility of tomorrow.

We are now looking for several experienced software developers to join our highly valued technology site in Oulu Technology Village. Join our team shaping the future of automotive software!
What can you expect from working with us?
If you find following areas and technologies interesting, please apply:
Do you like to see tangible results by being part of creating world class infotainment systems in co-operation with our customers? Are you interested in developing UI or are you more of a ´under the hood´ type of a coder? We develop both UI layer with Qt/QML as well as platform development mostly by C++, so you´re able to select or do both based on your skills & interests!
Or are you interested in future cars' communication protocol modules, which are used to transfer data between Electronic Control Units (ECU) and backend cloud ecosystem using secure technologies?
How about boosting the development of modern ADAS features as one of the key factors for autonomous driving? EB robinos Predictor is a software product solution leveraging on ADASIS protocol. It provides a comprehensive Electronic Horizon model of HD road network and attribute data ahead of the vehicle, allowing ADAS applications to access and utilize environmental information not available via traditional short-range sensors.
What do we expect from you?
Are you cooperative, willing to learn, and happy to share your knowledge with your colleagues? Do you consider yourself a solid team player for whom a tightly built team and open communication is important? If yes, then you fit in well with the team!

We appreciate strong practical professional experience in software development and knowledge and experience in one or more of the following skills:
C++, Qt, QML, Jenkins, Java, C
We work in an international environment, so we appreciate good written and spoken English and courage to use it with your colleagues and stakeholders globally.
What do we offer?
EB Finland was established in 2014, and today we have around 250 software professionals working with us. We are proud of our strong EB spirit, which creates exceptional conditions to provide our customers the best possible solutions. Our culture has given us the opportunity to win the desired "Achiever" and "Growth Company" certificates, which only 6% of Finnish companies can achieve.

We believe that the best professionals and fresh talents enjoy being part of a culture where continuous improvement and learning are an important part of our daily work. We work together as one team according to our company values: trust, for one another, excellence with agility, freedom to act, and passion to win.

We also offer you:
A job where you can make the world safer, greener, and more fun for yourself and others
Versatile projects with the latest and most modern components of the embedded world
Cooperation with leading companies in the automotive industry
Flexible working hours
Support for your professional growth and in-house training academy
Relaxed, fun, and professional working atmosphere with open communication culture
Many benefits like sport and culture vouchers, lots of recreational activities, comprehensive health care including annual dental checks.
Contact us
Could you be our new software developer? Apply by answering a few simple questions in our website - attaching CV is not a necessity. These positions will be filled when suitable persons are found. We are looking forward to hearing from you!

For more information, please contact Team managers Milla Auniola milla.auniola@elektrobit.com or Mari Appelgren mari.appelgren@elektrobit.com.

Learn more about your development possibilities and EB's company culture at https://elektrobit.com/careers.