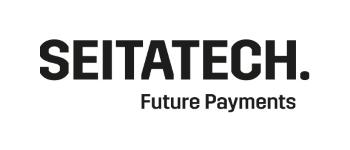 Software Developer, Seita Technologies Oy
Helsinki, Uusimaa 00700
SEITATECH is a Finnish card payment service provider as well as a local importer and distributor of high-class Castles payment terminals in the Nordic and Baltic countries. We provide payment terminal software as well as mobile, ecommerce and other online payment solutions. We are specialized in electronic payment systems and the implementation of future payment technologies.
We are looking for new talents to support our growth! Come and join our team of highly skilled professionals!
The Role
SEITATECH is looking for experienced Software Developers for our digital payment applications and card payment gateway services platform.
You'll have a key role in developing and designing SEITATECH payment solutions and in the implementation of the future payment technologies.
The Software Developer role is a permanent, full-time time position.
We expect
- Experience in C / C++ or Java programming;
- Suitable technical education;
- willingness to learn new things and improving your competence;
- ability to solve problems independently;
- a team player with good interpersonal skills, and
- understanding that the most important thing is customer satisfaction.
We value
- experience in embedded software development;
- experience in developing payment solutions;
- experience in developing high availability solutions;
- experience in developing high security solutions;
- experience in cloud computing solutions;
- experience in Microsoft Azure;
- knowledge/experience in agile methods;


We offer
- chance to work in highly skilled team of professionals;
- challenging and demanding tasks;
- friendly colleagues in a small and flexible organisation;
- Secure software development training;
- competitive salary, and
- chance to be part of the future of digital payments.
Please send your CV and application with salary expectations to markus.laaksonen@seitatech.fi at the latest on 5th of December 2020. For additional information contact Markus Laaksonen by e-mail or tel: +358 29 3700 220.
SEITATECH is engaged in the business of payment solutions, especially in point-of-sale software development and integration and is a highly secure and trusted partner in payment gateway services offering to its clients card payment transaction processing services including i.a. authentication, tokenization, authorization, clearing, settlement and reporting services. SEITATECH's payment processing services covers i.a. all Nordic countries (Sweden, Norway, Denmark) as well as Baltics (Estonia, Latvia, Lithuania).
SEITATECH also offers a full range of high-class payment terminal models suitable for all situations and supports multiple acquirers.
SEITATECH is a PCI DSS compliant payment service provider with years of experience in complex payment solutions and its payment applications are subject to the PCI PA-DSS requirements. SEITATECH is also a Visa Merchant Agent and Visa Member Agent, Amex Authorized Processor, as well as a Mastercard Compliant Service Provider.