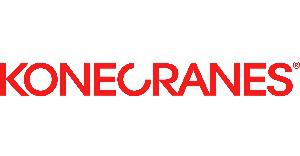 Software Commissioning Engineer, Konecranes
Espoo, Uusimaa
Country: Finland (FI)
Location: Hyvinkää or Espoo,
At Konecranes, we believe that great customer experience is built on the people behind the Konecranes name – people committed to providing our customers with lifting equipment and services that lift their businesses. Everything we do, we do with passion and drive. This is what makes Konecranes a unique place to work.
Konecranes Port Solutions is an international mix of talented people. We are providing the best technological solutions for global customers. In addition to the multidisciplinary engineering environment, we have close interfaces to stakeholders in manufacturing and in business lines which makes us a unique place to work for. If you want to go far, Port Solutions will take you there!
We at Ports Solution Software Team are responsible for developing new functional features for container handling applications. The solutions range from operator assisting features to fully autonomous equipment and make cranes safer, smarter and more efficient. Modern technology, newest sensors, positioning systems, lidars, camera technology, remote operation, etc. combined with innovative applications result in first class solutions for our customers.
So now we are looking for a Software Commissioning Engineer to join our team to take care of this vital piece of our state-of-the-art applications. In this role you will participate all stages of Port Cranes design and implementation. You will work in the enthusiastic team in a global company.
What we expect from you?
You have experience and knowledge on configuration and testing PC based software (Windows, Linux). You are not afraid of developing something totally new in the industry.
Main responsibility areas
Automation system setup on customer sites around the world
Software installation, configuration & testing (Windows, Linux)
Hardware device installation, configuration & testing (PC, IP devices like cameras)
Troubleshooting
To succeed in this position, you are expected to have
Master's or Bachelor's degree level related to IT, software or automation
Experience and knowledge of complex IT systems
Basic understanding of Ethernet/IP based device communication
Windows & Linux operating system experience
Good attitude to learn new and develop old
Systematic problem-solving skills
Willingness to travel and experience new cultures
Good command in English (written & spoken)
To impress us, you have
Hands-on experience of project deliveries
Basic understanding of programming (e.g. C, C++, C#)
Knowledge of virtualized server environments (especially VMware)
Experience of Cisco network switch configuration
What we offer you?
a possibility to work at the forefront of container handling automation
a chance to travel all over the world & learn new exotic cultures
a unique opportunity to participate in the most modern technology development in the field of autonomous equipment
This is a full-time permanent position located in Espoo or Hyvinkää.
For additional information, please contact Juha Santala, Manager, Solution Technology, juha.santala@konecranes.com, +358 40 749 1201.
Please send your application via "Apply" by February 29, 2020. Please note that we may start reviewing and interviewing the candidates already during the application period.
Konecranes is a world-leading group of Lifting Businesses™, serving a broad range of customers. We are truly a global company with 16,000 employees at 600 locations in 50 countries. For over 80 years, we have been dedicated to improving the efficiency and performance of businesses in all types of industries. We believe that sustainable growth is a result of a strong responsible performance. Konecranes is committed to ensuring that all employees and job applicants are treated fairly in an environment which is free from any form of discrimination.