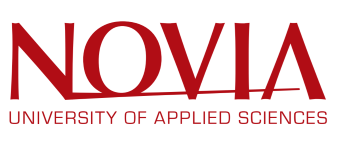 Software Architect, Ab Yrkeshögskolan vid Åbo Akademi / Yrkeshögskolan Novia
Turku, Varsinais-Suomi 20100
The Faculty of Technology and Seafaring at Novia University of Applied Sciences is looking for a
SOFTWARE ARCHITECT
From 17.8.2020 or according to agreement
Novia University of Applied Sciences is the largest Swedish-speaking UAS in Finland. At our maritime campus Aboa Mare, we are specialized in Maritime Simulation (www.aboamare.fi). Our new Simulator Roadmap 2020-2030 has a strong focus on the future of digitalization and automation. The simulators are the asset we are shaping to serve the future needs in the maritime cluster.
As Software Architect at Aboa Mare your responsibilities include leading the technological development of our maritime simulators, according to the Simulator Roadmap 2020-2030, and to develop the simulator architecture as well as the assembly of external components connected to the simulator. We also expect you to provide support to researchers and cooperation partners in various R & D projects, participate in simulator data-analytics development and in demonstrating the proceedings within the simulator development.
This position will give you an excellent opportunity to be in the fore front of maritime technological development as well as its implementation to use on a practical level. Aboa Mare employees highlight great team spirit and forward-going atmosphere as the advantages for working at Aboa Mare.
Required and desired skills
Bachelor´s or higher degree in relevant field
Experience in system administration and agile environments
Comprehensive and broad knowledge in building software
Experience in design of software and network architectures
Ability to work under minimal supervision and collaboratively with other members of the team
Highly proactive and enterprising personality
Interest in new technologies and ongoing research
Strategic and problem-solving mindset
Proactive drive to carry out projects
Good oral and written skills in English
Following skills and experiences are considered an advantage: experience in maritime domain, simulation competence and language skills in Swedish or Finnish.
Salary according to collective agreement of the private educational field (laboratory engineer) and internal directives. The position includes a probationary period of six months.
Location: Turku, Finland.
For further information, please contact Vice Dean Micael Vuorio e-mail micael.vuorio@novia.fi, mobile +358 44 762 3413 or Research Manager Mirva Salokorpi, e-mail mirva.salokorpi@novia.fi, mobile +358 44 762 3532.
Applications: Submit your application, CV and a link to your short presentation video by 4 pm Friday 29th May to our electronic recruitment system: https://novia.rekrytointi.com/paikat/index.php?jid=52&key=&o=A_RJ&rspvt=2kqh7620wvswk8gggccowggo84g0k4g