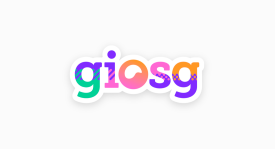 Software Architect, giosg.com Oy
Helsinki, Uusimaa 00380
Python captivated, Django unchained, Docker employed, Node knotted. Playing with words is quite fun. If creating software is that for you - become our new Software Architect!
Many of us giosgers thinks coding is the best thing you can do with your pants on, but it's even better when you do it in a good company. As we are growing the times are exciting. Growth equals interesting opportunities – we have a few tech teams at giosg and they all have room for an experienced Software Architect.
As a Software Architect you are a crucial part of our software development. You lead by doing, designing beautiful software architecture and implementing it together with the software developers. You are a good team player who cares more about the outcome of all rather than output of yourself.
At giosg you are being placed to a team that matches best with your interests. We offer  possibilities to work with high volume event data, develop our real time messaging system further, develop our rather sophisticated online editor or create new integrations to our platform.
Let's move on to the best part – tech stack! Here are some technologies we like to use: Python, Django, Node Js, React, WebSocket, Rest, Postgres, Casssandra, Redis, Druid, k8s and Docker. We hope that you already enjoy playing with these technologies. In addition to mastering some of those technologies, we most importantly wish you have a mindset of a doer and +8 years of experience in software development.
Why you'll enjoy working with us:
People. That's usually the reason that comes up first when asking our employees what they enjoy the most about working at giosg. Our crew is full of different, great personalities. An example: "I will arrive a bit late, forgot my pants", was a message that one of our tech guys sent us last spring.
Work-life balance. We work at our home office during normal office hours. The office is  located conveniently right besides Valimo train station and Vihdintie. It is easy to come by public transportation, own car or by bike.  
We like to embrace our team spirit by arranging different activities: the sporty ones play floorball on Friday mornings, others might relax by playing Playstation at the end of the day and some just can't wait for the next party. We enjoy eating as well and have breakfast together at the office from time to time.
You will be working in one of the fastest growing tech companies in Finland. We have offices in 3 countries and our headcount is currently 65.
Did you get that "where can I sign" feeling? We can't wait to hear from you! Please send your CV and link to your GitHub profile via our websites. If you have any questions, please contact our VP of Engineering Petri Miettinen: petri@giosg.com / 050 309 6978 or give a call to HR Manager Taika Rautanen tel. 044 994 7042.   
4 500,00 € - 6 000,00 € kuukaudessa
Salary 4500-6000 € / month. Mobile phone benefit, Smartum benefit, great colleagues and most importantly lot's of coding!