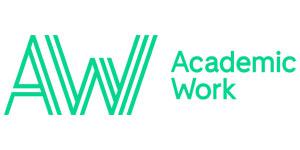 Signalization Test Engineer, Academic Work
Hyvinkää, Uusimaa
We are looking for a full-time Signalization Test Engineer for our client company to join an international development team. Are you a self-guided team player with willingness to learn more? Do you have a solid knowledge in coding and a mechanical background? If you recognize yourself in the description, read more and apply already today!

Kuvaus
You are offered

•   An opportunity to gain valuable work experience in a global company
•   International team full of experts of this field
•   Interesting and challenging tasks that grow with you

As consultant at Academic Work you are offered a great opportunity to grow as a professional, extend your network and establish valuable contacts for the future.

Työtehtävät

•   Development of the test platform and implementation of new devices to be tested with the platform
•   Modeling of new products to the system
•   Practical electronics work


Etsimämme henkilö on

•   Suitable educational background (e.g. M.Sc in Mechanical Engineering or IT)
•   Solid knowledge at least one coding language (e.g. C# or Java)
•   Good knowledge of XML structure
•   Ability to read technical documents and document your work
•   Fluent communication skills in English, fluency in Finnish and other languages are seen as an advantage
•   Willingness to travel for work from time to time

Knowledge of NI LabVIEW, TestStand, version control, cloud services as well as previous experience of agile working methods are seen as an advantage.

As a person you are:

•   Solutions-oriented
•   Self-imposed
•   Enthusiastic and eager to learn

Other information

•   Start: Mid-August
•   Work extent: 31.12.2019
•   Location: Hyvinkää

Contact information: This recruitment process is conducted by Academic Work. It is a request from our client that all questions regarding the position is handled by Academic Work.

Our selection process is continuous, and the advert may close before the recruitment process is completed if we have moved forward to the screening or interview phase.

Infoa asiakkaasta
Our client is one of the leading companies in their industry. They offer whole solutions from production and shipping to maintenance and modernization services to their customers and engaging job opportunities and supporting environment to their employees.

Kysyttävää? info@academicwork.fi, Ilmoitusnumero: 15028775