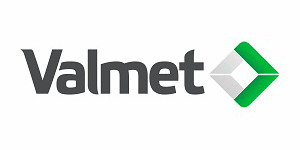 Service Specialist, Valmet
Tampere, Pirkanmaa
Are you a maintenance professional with an excellent

 
team work
 

skills and service mindset?
Valmet Field Services Stock Preparation and Mechanical Pulping Operations execute maintenance services and improvement projects to our customers and technologies mainly in pulp and paper industry. We are specialized in offering strong expertise in challenging projects and providing professional service to our customers in different stages of stock preparation processes.    
We are now looking for a Service Specialist / Site Supervisor to join our field services team operating with stock preparation and mechanical pulping equipment. You will supervise and perform hands-on service and maintenance assignments at our customer sites. You will work in close co-operation with our customer interface in Finland and abroad serving refiners, grinders, screens, thickeners, screws, pulpers and other pulping related machine components.  You will prepare and implement shutdown maintenance independently and together with the team and report the completed assignments promptly in a required way. 

What do we expect from you?
To be successful in this Service Specialist position, we expect you to have several years of professional experience working with stock preparation technology equipment or mechanical pulping technologies equipment like refiners or grinders. In addition, we value a genuine interest and motivation to complete the assignments delivering added value to our customers and successfully solve the challenges that our customers may have with their equipment and/or processes. Safety at work and safety development actions is something that is natural and specific to your way of working. 
In addition to independent hands-on assignments, you enjoy teamwork and supervising the projects. You are ready to take responsibility and make decisions withing your liabilities.   
We expect the qualified candidate to show flexible, active and customer-oriented way of working. Travelling to customer sites is an essential part of the work so you must have the readiness to travel also to destinations outside Finland. Occasional emergency assignments also require flexibility to work outside regular working hours. 
Your educational background is from technical field. You should communicate fluently in English and preferably in Finnish. Other language skills are beneficial. You are familiar with IT skills including mobile tools and you utilize Microsoft Office and cloud-based applications efficiently.
Stock preparation technology and its team are focused on Valmet's Tampere office, and we primarily aim to fulfill this position also in the Tampere office.
What do we offer in return?
We offer you versatile and demanding tasks in international environment and possibility for continuous professional growth. At Valmet, you will get to work with highly skilled professionals with leading and renewing technology and interesting customer projects. Our in-depth onboarding process and committed team will be supporting and guiding you when kicking-off in your new role. Our inspiring work environment and rewarding work tasks nurture commitment across the teams. 
Additional information
Did we catch your interest? Join our team and send your application with your CV and salary expectation via the link provided as soon as possible but no later than November 29th, 2020.
For further information, please contact Jarmo Viitaharju, Manager, Field Services Stock Preparation and Mechanical Pulping, tel. +358 40 521 8672 on Mon - Fri between 9:00 - 11:00 or by sending e-mail to jarmo.viitaharju@valmet.com
Valmet Finland is a smoke free workplace.
When everything works together
?Valmet is where the best talent from a wide variety of backgrounds comes together. With 13,000 professionals around the world, we are the leading global developer and supplier of technologies, automation and services for the pulp, paper and energy industries. Our commitment to moving our customers' performance forward requires creativity, technological innovations, service know-how - and above all, teamwork. 
Join the team! www.valmet.com/careers