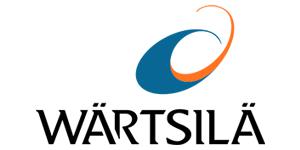 Service Manager, Global ERP Services, Wärtsilä
Turku, Varsinais-Suomi
AT WÄRTSILÄ, PEOPLE ARE THE ULTIMATE

POWER SOURCE

BECOME ONE:



Service Manager, Global ERP Services



Wärtsilä global IM (Information Management) integrates processes, systems and information, supporting Wärtsilä's businesses in developing the operations and innovating new business opportunities by utilising technology and information. Wärtsilä partners with world leading IT vendors and has a competent international IM organisation. For development minded person, Wärtsilä offers an opportunity to shape the future of its IM environment.

The Business Productivity Services unit is responsible for defining and delivering IT services in various domains like product data, customer relationship, finance and logistics to mention few. The teams manage solutions and applications' lifecycle management through defined IT services.

POSITION DESCRIPTION

We are looking for a Service Manager to join the Global ERP Centre of Excellence function. The person will be part of the Service Management team and accountable for designing and managing services for a set of finance, controlling and treasury systems, the overall life-cycle management of the services. With the determination to guide our partners in a multi-sourcing environment, developing our operating models and internal processes, you will bring brave and fresh ideas to our service continuity. You will also be responsible for managing the development pipeline with quality end-results by acting as leading development authority for your own services. You will be the trusted partner and enabler for our business process owners. Strong cooperation with other IM teams, the Solution Architecture, Concept and Release Management, Solution Management and Purchasing are part of your daily work to ensure smooth operations within the unit.

MAIN RESPONSIBILITIES

Continual service improvement for services in own area
Coordinating the service activities with a clear governance and stakeholder commitment
Being responsible for one or several services that can consist of one or more offerings even with different technologies
Managing and prioritizing the development pipeline with the business stakeholders
Involved in translating business requirements into technical solutions
Coordinating with vendors and other IM teams to ensure that finance IT solutions are developed and delivered in a cost efficient and qualitative manner
Ensuring active customer relationship
Being responsible for service assets
Managing the costs related to the rolling forecast
Managing virtual service teams consisting of internal and external resources
Ensuring the business and IT are in alignment in own responsibility area
QUALIFICATION
Education: M.Sc. or equivalent in Information Technology or Finance
Experience of working in SAP Service Manager, configuration manager or in similar SAP coordinator position
Good understanding of finance processes
Good experience of SAP ERP FICO modules. SAP IHC, BCM, FSCM credit control and PS is seen beneficial
Experience and interest of SAP technologies such as SAP Fiori, SAP Cloud Platform and S/4HANA is a plus
Very good documentation and presentation skills
Ability to work efficiently in virtual team environment and make things happen
Customer oriented and able to effectively market IM solutions to businesses
Excellent communication, collaboration and influencing skills
Experience of ITIL based processes and tools to support service management
Proactive, development-minded and goal-focused attitude to work
Fluent written and spoken English

Possible locations for this position are our IM locations in Finland (Helsinki/Vaasa/Turku).

ADDITIONAL INFORMATION

Jaana Holsti, Manager, Global ERP Services at +358 50 5975478 or

jaana.holsti@wartsila.com



Please submit your application including your salary request at www.wartsila.com/careers latest on 29.09.2019.

This is Wärtsilä

Wärtsilä is a global leader in smart technologies and complete lifecycle solutions for the marine and energy markets. By emphasising sustainable innovation, total efficiency and data analytics, Wärtsilä maximises the environmental and economic performance of the vessels and power plants of its customers. In 2018, Wärtsilä's net sales totalled EUR 5.2 billion with approximately 19,000 employees. The company has operations in over 200 locations in more than 80 countries around the world. Wärtsilä is listed on Nasdaq Helsinki.