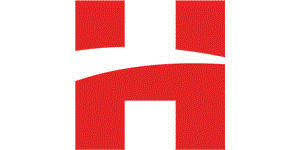 Service Manager, Hansen Technologies
Espoo, Uusimaa
Hansen Technologies is a global billing software provider servicing the Utilities, Pay TV and Telecommunications industries. A growing company with 31 offices around the globe delivering billing solutions to customers in more than 80 countries. The jobs we offer are technically challenging, and we set high standards for quality, security and performance. You will join our team of highly competent professionals.
Hansen Technologies are currently recruiting for the position of Service Manager to be based in Finland. The successful candidates will be an integral part of the customer team, delivering high-quality technical support and building current and new relationships with clients. The role belongs to our Customer Services organization which takes the responsibility of customers after delivery and ensures customer satisfaction.
We are looking for two Service Managers
Service Manager will ensure and develop high quality and professional service for EnoroCX's customers. There are two main areas of responsibility in the Customer Services organization: The change request management and the solution support. The Service Manager is responsible for all service and after-sales activities to customers that have our solutions in production.
The Service Manager focuses on the customer, their business now and the evolution of it. What is impacting our customers in the market? What drives change at the customers' environment? The Service Manager understands the customers' organization, users, and their needs as well as future ambitions and how Hansen EnoroCX can support them in that journey.
You will have direct customer contact and act as our representative with the customers. You will be responsible for delivering excellent customer experience, e.g. assure fast response on tickets, reporting the status and maintaining customer contacts.
Main tasks
Coordinating customer reported tickets and tasks
Reporting on issues and requests, their development and statuses
Ensure that Service Level Agreements are met, report on the status of the service and tickets
Manage and balance customer expectations on service levels
Participate in customer meetings
Documenting problem-solving procedures and usage instructions
Serve as an escalation point for customers issues into the organization
Monitoring of change requests development tasks and release schedules, ensuring that agreed time frames are met and aligned with the expectations of the Client.
Report progress of CRs and deliveries to customers
Provide input to Project and Account Managers for strategic planning of the deliveries
Build a close connection to customers to ensure good cooperation and customer satisfaction
Understand the customer business goals
Cooperate closely with the Hansen Team.
Define procedures and standards for the work, especially regarding estimation and quality assurance
Skills and qualifications:
A successful candidate for this role will have some of the following skills:
Take the initiative and proactively drive issues forward
Have a business sense for opportunities and able to advance them
Have ambition and drive for success
Work independently, but also with teams of colleagues
Curiosity for new
Look for ways to improve our ways of working
Good understanding of change management
Be a representative for the customer into our organization
Qualifications:
Relevant University/college degree
You should have good knowledge of ITIL and preferably be certified in either ITIL Foundation and in addition a Service Management Practitioner Course. Both are standardized ITIL courses.
Good general IT competency
The Service Manager must speak and write fluently in English.
We offer:
Professionally challenging jobs in a dynamic global industry
Excellent career opportunities in a growing global company
An informal international work environment
Flexible working arrangements to better balance work and home life
Highly skilled colleagues to learn from both locally and globally
EnoroCX has customers in the Nordics, and the role will involve some travelling
If this sounds exciting, we would love to hear from you! Apply with your application and CV, we screen applications on a continuous basis.
More information:
If you have any questions, please do not hesitate to contact the hiring manager emilie.andreassen@hansencx.com or Nordic Talent Acquisition Partner anna.ristiluoma@hansencx.com