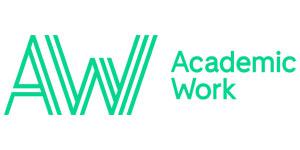 Service Desk Trainee, Efecte, Academic Work
Espoo, Uusimaa
Do you want to be part of Efecte's team in digitalizing customers every-day work in a modern and advanced way? Is solving technical problems while creating excellent customer experiences THE thing for you? Are you recently graduated or about to graduate future talent in IT and ready to get your career started in a growing, Nordic software company? Great - keep on reading!

Kuvaus
Were looking for a Service Desk Trainee to strengthen Efecte's Service Desk team of fabulous 5 in Espoo!

As a Service Desk Trainee, youll be working in a versatile, variable, and wide role making sure that our customers every-day work runs smoothly. As part of your daily tasks, you investigate, research, and solve different kinds of technical support cases related to Efecte products and cloud platform, co-ordinate incident investigation, guide customers and take care of customer communications.

In this role, youll be working especially with our German-speaking customers so in addition to fluent written and spoken Finnish and English you need to be fluent in German.

Etsimämme henkilö on
You may have some experience in similar tasks or you might be just starting your career - most important to us is the right kind of attitude - willingness to work with different kinds of customers with enthusiasm and eagerness while solving versatile and challenging technical issues. You will have a highly experienced and inspiring team to work with as we strongly believe that together we are more! Growth opportunities are limited by your own aspirations as supporting our employees professional development is at the core of what we do. Development paths might arise from our R&D, integrations, or cloud-team depending on your interests.

Here are some practicalities that will definitely help in succeeding in this role:

•   Problem-solving is one of your core strengths
•   You have a solution-oriented mindset and capability to prioritize your tasks when needed
•   You enjoy the customer-facing role, are a good listener, and have a brave and positive attitude
•   You might have some experience in IT support tasks and administering systems e.g. through work, studies, or hobbies
•   You communicate fluently both in writing and verbally in German, Finnish, and English

A big plus is if you in addition to the above have already some experience in customer service, have been working in a customer-facing role, or have experience in the IT field.

If you get good vibes after reading all the above, we would love to hear from you!

Other information

•   Start: According to the agreement
•   Work extent: 12 months, full time. Opportunity to be hired by the company
•   Location: Espoo
•   Contact information: This recruitment process is conducted by Academic Work. It is a request from Efecte that all questions regarding the position are handled by
Academic Work.

Our selection process is continuous, and the advert may close before the recruitment process is completed if we have moved forward to the screening or interview phase

Infoa asiakkaasta
Were Efecte

We are a team of 110+ professionals with more than 10 nationalities in 5 offices. We are experts in deploying cloud-based service management systems from a single platform with almost 10 years of experience focusing on SaaS. Customers leverage Efectes software to flexibly manage a range of internal and external service processes, in areas such as IT, HR, customer service, and identity and access rights management. We love services, and our mission is to perfect them!

Kysyttävää? info@academicwork.fi, Ilmoitusnumero: 15045336