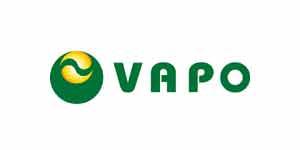 Service Area Manager, ICT, Vapo Oy
Jyväskylä, Keski-Suomi
Vapo corporate ICT function is responsible of developing and delivering all ICT services for Vapo Group's businesses in 11 countries and customers in over 100 countries. We are now looking for a new key player into our highly skilled, motivated and energized ICT team.
We are looking for Service Area Manager for our reporting platforms, business intelligence and AI within Vapo Group.
The main duties of Service Area Manager are:
Has end-to-end service accountability and budget within the area of responsibility.
Actively manages platforms, applications and services throughout their lifecycle together with our suppliers.
Manages development and continuous services together with ICT Architect, Head of Development and Head of Continuous Services
Deep collaboration with business and function stakeholders needing reporting and BI/AI services
Assesses feasibility, prioritizes development initiatives with business and orchestrates the development.
Road mapping for the future with Business IS Managers and ICT Architect.
Key contact for supplier management together with ICT Category Manager.
Responsible for service satisfaction.
Responsible for risk management.
In order to succeed in this position, we expect you to have:
Bachelor/Master's degree of ICT, or economics, industrial management or technology with a minor in ICT.
Be fluent both verbal and in writing in English language, preferably also in Finnish.
5 years of relevant professional experience in a similar role.
Relevant knowledge on data warehousing and reporting platforms to support our move to cloud. Experience of Microsoft technologies is beneficial.
Good analytical and communication/presentation skills.
Ability to deliver results even in complex situations. Reach given goals within the agreed financial and time frameworks.
Good social and team work skills as well as "hands on" attitude. Ability to participate and/or lead changing teams with different personalities and people from different countries. Ability to network effectively within Vapo Group and ICT ecosystem.
Basic understanding of ICT service management (e.g. ITIL) and project methodologies (e.g. Prince2, SAFe).
Ability to occasionally travel within Vapo Group locations.
We offer you:
Responsibility and authority
Possibility to learn and grow as a professional
Interesting and versatile projects
Supporting team of specialists in several countries.
Service Area Manager reports to Business IS Manager, Group Systems. Your office location can be either in Vantaa or Jyväskylä, some other office location may be possible. We are working remotely only at the moment.
Fill your application latest on 20th April 2021 including your salary request.
For more information about this open position, please contact Business IS Manager Helinä Tapaninen by email helina.tapaninen@vapo.fi or by mobile +358 40 5607548 (booked call hours on 6th, 12th and 19th Apr at 15-16 EEST).
We are an international company, with a strategy of satisfying people's basic needs. Our business operations promote professional growing and home gardening, the construction of attractive and pleasant living environments and the well-being of animals. We provide our customers local fuels and develop products for air and water purification.