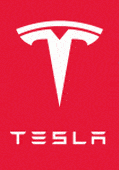 Service Advisor to Tesla, Tesla Motors Ltd.
Pääkaupunkiseutu, Uusimaa
Here at Tesla we are working to revolutionize the automotive industry, and for that, we need the Best of the Best. Are you ready to take on the adventure of a lifetime? How about joining the Service team in Helsinki as our next Service advisor?

Send us your application today, we're waiting for you!

Location: Vantaa, Helsinki, Uusimaa

Being a Service Advisor at Tesla:

Our Service Advisors aren't just technically gifted, they are also great communicators who put the customer first, making Tesla a pioneer in automotive service with the highest customer satisfaction rate in the industry. You will work with an international and diverse team of our best and brightest. You will act with a high sense of professionalism in every step of your day and be an integral part in creating truly amazing customer experience. Being a part of a pioneering company, you'll never have a dull day, and what drives us all is Tesla's mission to accelerate the world's transition to sustainable energy.

Now is your chance to help us revolutionize the way Tesla does service and be a part of driving outstanding customer success.

You will:

Communicate: By addressing customer concerns promptly over a variety of mediums and taking the time to walk them through their vehicle's repairs, you'll be part of a big change in customer service as we know it. This does not end with their vehicle's repair, so you will also follow up and measure their satisfaction with their service experience.

Administer: As part of a data-driven company, attention to detail is key to helping us do better. You will support customer experience with the use of systems and other tools, always making sure to keep all key information impeccable.

Coordinate: You will act as a coordination point between our customers and the Service Team to ensure superb customer experience during every service visit.

Innovate: You will be expected to help us examine our processes and show us where we can be doing better. Process improvement is an ongoing project and your creative ideas will make an impact.

Calibrate: Through our advanced diagnostic tools as well as asking the right questions on the phone, you'll work with our Service Team to determine what technical solutions are needed. Some repairs can be done with an over-the-air update.

Who are you?

To be an excellent match for our Helsinki Service Center, you are...

Customer-centric above all: Everyday, in all situations, you act with customer in mind. You have a solid background within customer service, and can help drive the team's ability to deliver an even better customer experiece.

A team player: You'll be part of a diverse team that thrives on collaboration.

A fast learner: We don't expect you to be an expert on day one and our dedicated training team will upskill you quickly.

A communicator: From top notch customer service to interfacing across a fast-moving, international company, you communicate clearly, concisely and confidently.

A coordinator: You know how to set priorities, meet deadlines and never lose sight of the big picture.

A driver: You have a valid license and a safe driving record.

Furthermore, we appreciate a background within user support, where you've experienced the challenge of identifying different issues. No matter if being user or feature related, or caused by defect, you know how to tackle it all while keeping high levels of customer satisfaction.

Last but not least, to be successful in this position, being fluent in both Finnish and English is a must.

Please send us your application, and note that we're excitedly waiting for your English written resume.

We offer:

A clear career path with ongoing training and development to help you achieve your personal career goals
A safe, clean and fast-paced working environment
The chance to work alongside colleagues in other locations, exchanging best practices and support
An exciting role within the world's leading sustainable energy transport company, making an impact every day.
About Tesla

Tesla is accelerating the world's transition to sustainable energy. We design, manufacture, sell and service the world's best solar technology, energy storage systems, and electric vehicles, providing customers the opportunity to generate, store and consume energy entirely sustainably.

Tesla is committed to hiring and developing top talent from around the world for any given discipline. Based in California, Tesla's workforce spans across four continents. We work to build an inclusive environment in which all people, regardless of gender, race, religion, or background, can come to do their best work.

Our world-class teams operate with a non-conventional philosophy of inter-disciplinary collaboration. Each member of the team is expected to challenge and to be challenged, to create, and to innovate. We're tackling the world's most difficult and important problems—and we wouldn't succeed without our shared passion for making the world a better place.