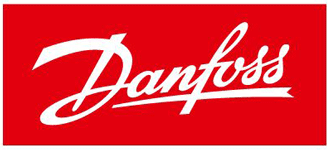 Senior Test Engineer, Electromagnetic Compliance Testing, Danfoss Editron
Lappeenranta, Etelä-Karjala
About Danfoss Editron
Danfoss Editron specializes in hybrid and electric powertrain systems for off-highway and marine markets. A business unit of Danfoss, it develops and manufactures high-performance power systems for heavy duty vehicles, machines and marine vessels, based on its unique synchronous reluctance assisted permanent magnet (SRPM) technology.

Based in Lappeenranta, Finland, Danfoss Editron has assembled an award-winning team to work on the technologies that will enable the world of tomorrow to do more with less. EDITRON is the new name for the complete electric drivetrain system developed by the company. It is controlled by powerful software that optimizes each individual component of the electric or hybrid drivetrain, leading to far more intelligent management of power distribution in order to deliver maximum efficiencies for the end user

Danfoss Editron is looking for a Senior Test Engineer, Electromagnetic Compliance (EMC) Testing to join our professional and passionate team in Lappeenranta, Finland. By joining Danfoss you will have the chance to make a difference within our global workplace and to be crucial part of our electrification journey.

If you take the challenge as our new Senior Test Engineer in the EMC Testing, your responsibilities in Power Electronics product verification will be independently planning and building the test setups and performing the testing. Tasks involve testing in all phases of product development process: R&D tests, prototype tests, type tests, approvals testing and production testing. To achieve the team targets, you will work closely together with design engineers, approvals engineers, customers, notified bodies, and 3rd party test facilities among others. Furthermore, you will be:

Developing and maintaining test facilities, test systems and equipment
Creating test programs and test procedures
Making test setups, conducting tests and reporting the results
To thrive in this position, we expect you to have B.Sc., M.Sc. or D.Sc. in Electrical or Automation Engineering. Other relevant areas of study are also considered. You have already gained few years of relevant experience from power electronics testing. We appreciate if you have S3 permit or optionally needed technical education and experience. For your advantage, you have as mentioned background in power electronics testing but also experience and knowledge on ISO 16949 quality standard. Good command in both Finnish and in English, written and spoken, is mandatory.

On a more personal level, you are naturally interested in technology and able to work independently in a team setup. You enjoy hands on-work and you conduct your work with positive attitude. You work in a systematic and organized ways and take full responsibility of your tasks. You have good interpersonal communication skills, and you can co-operate with colleagues and stakeholders on all levels.

Please apply as soon as possible. We do not have an application deadline but accept applications as long as the job is posted. The position will be closed down once we have found the suitable candidate.

For further information about the position, please contact Mika Ikonen, Manager, Test Laboratory, at +358 40 5445 835. For further information about the recruitment process, please contact Annukka Potka, Recruiter, tel. +358 40 8371 585.

We are Engineering Tomorrow
The world faces growing populations, booming urbanization and rapid climate change. At Danfoss, we engineer ready-to-use solutions to these challenges. We build energy-efficient solutions that reduce food loss and make cities cleaner – using digital technology to make systems smarter and more connected – and we engineer innovative new ways to save energy and transition to clean energy for the good of our climate.

Join Danfoss
Danfoss gives you unique opportunities to put your skills to good use, make an impact and shape an exciting career. We encourage employees to take charge, do extraordinary things and run the business like it was their own. Danfoss is respected around the world for its innovative, high-quality technologies and solutions. You will learn a lot by working with the experts who develop them. Join Danfoss to be part of a world-class team of over 27,000 people in 56 countries that engineer tomorrow and build a better future.

Please watch how Danfoss is engineering tomorrow

Danfoss is an EO employer and VEVRAA Federal Contractor. All qualified applicants will receive consideration for employment without regard to race, color, religion, sex, national origin, age, disability, veteran status, or other protected category.