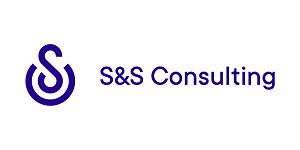 Senior Strategist, B2Holding
Helsinki, Uusimaa
B2Holding provides debt solutions for banks and institutional vendors. Since starting its activities at the end of 2011, B2Holding has grown rapidly and has established itself as one of the leading players in the markets where the Group operates. B2Holding's head office is located in Oslo. The Group has full operations in 23 European countries and offices in 3 additional countries. B2Holding has a stated strategy for further growth, mainly in Central and Eastern Europe. (www.b2holding.no)
OK Perintä is founded in 1991 and for over 20 years we have been developing our processes to be best suited for our customers' fields. We always customise our collection processes with the client in order to enable the best possible result. OK Perintä is the third biggest collection company on the Finnish market and a part of the B2Holding group. (www.okperinta.fi)
We are looking for an organized team-player to join our Collection Support Team!
Senior Strategist
Collection Support Team is part of B2Holding Operations area and assists B2 companies in reviewing current processes affecting unsecured portfolios, identifying potential improvements and supporting with development and implementation, with the final goal of optimizing efficiency of collection process and increasing recoveries.
As vital part of the team, the Senior Strategist's main responsibility is to evaluate portfolios performance by analysing financial results, review strategy and segmentation in place and also identify and implement potential ways to improve results.
The Senior Strategist is aiming at maximizing portfolios value, performance and recoverability while optimizing related costs.
He will cooperate closely with the other members of Collection Support Team and local workforce in their efforts of identifying ways to improve efficiency and increase effectiveness of collection process, as well as in the second phase of projects, related to implementation of proposed changes and monitoring results. You will be working for B2Holding, but your main location in between travelling will be at OK Perintä in Finland.
Main responsibilities
Reviews current strategy and segmentation in place and its impact on portfolio performance
Reviews impact of legal environment on the choice of strategy in place and outcome in terms of performance
Identifies potential actions meant to improve current performance in the area of segmentation and strategy
For all the above, cooperates with local teams and with Collection Support Team members
Advises business units on performance of current portfolio strategy, identifies most successful approaches and proposes ways to increase effectiveness, subject to local approval
Supports local teams in implementing approved initiatives (planning, supervising implementation, testing) and further in monitoring on a regular basis targets for collection volumes as dictated by the estimated impact of new approach and portfolio characteristics
Qualifications and Requirements
5+ years of experience in a similar role, preferably in debt collection industry
Degree in Economics, Business, Mathematics, Statistics or other relevant qualification
Postgraduate degree in Finance or Statistics would be an asset
Sound business judgment and an analytical, pragmatic and creative approach to problem solving;
Proficiency in strategy development and execution
Comfortable to work in high pressure environments and on an agile delivery plan
Exceptional attention to detail and an ability to convert the numbers to business meaning
Ability to prepare reports and conduct presentations
Fluency in English and Finnish languages
Previous experience in debt collection industry and / or banking experience / Risk management experience is a plus
Availability to travel up to 75% of time
We offer
Extensive development opportunities: tailored trainings, aiming to maximize your potential
Possibility to strengthen expertise in a multi-national environment, covering more than 20 European markets
Attractive package: competitive salary, "away from home" compensation, yearly performance bonus and many other benefits
Welcoming and inclusive environment, based on B2Holding's policy of treating all employees with respect, regardless of their position, and avoiding any kind of discriminatory behavior or harassment
For further information, please contact Elina Hyle at S&S Consulting, tel. +358 40 5552104.
Please apply via link https://www.ssconsulting.fi/en/open-positions/ and attach your CV and cover letter with your salary request no later than the 28th of July 2019. Please fill in well your information to the application form, especially your personal information and work experience.