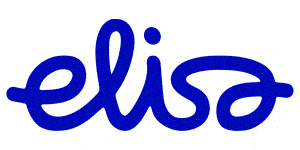 Senior Specialist, IP/MPLS (Helsinki, Tampere), Elisa Oyj
Helsinki, Uusimaa 00520
Would you like to join a growing team of professionals who are providing kick-ass automation solutions for international customers?
Elisa Automate is a team within Elisa's international business domain and the start to a great success story. We started our journey as an internal startup. We managed to automate our own network so well that we now offer our automation solution to operators worldwide, to help them with automation in planning, operations and optimization of radio networks. Automating fairly complex things, to be frank.
We are looking for a person to strengthen our team that is working on our brand new IP / MPLS solution. You will be THE domain expert for the team. We hope you are familiar with at least IP/MPLS Core, L2VPN and L3VPN.
You should have:
Several years of experience of operating and planning IP/MPLS networks. 
You are familiar with equipment from different vendors (for example Nokia/Alcatel/Juniper/Huawei/Cisco. The more the better.) 
You have a good command of MPLS, BGP and QoS. Also terms like RSVP-TE, LDP, ISIS, OSPF, LAG and Multicast ring a bell to you. 
You know Nokia/Alcatel IP/MPLS management and operating tools. 
Different network technology certificates are seen as plus.
If you know how to code or are keen to learn, that's a huge plus. If you are not interested, feel free to stop reading.
You will be working directly with international customers to help understand their networks and act as a bridge between the customer and the development team.
We are not your ordinary telco corporation. Working in our team is, according to the team members, very much like working in a startup - except you don't have to worry about the financial aspects.
Our team is highly international, and our working language is English. Most of our team is based in Helsinki, but like the rest of the elisians, we can work flexibly wherever and whenever it suits us best. Elisa is by proof one of the best places to work in Finland, and we can't wait for you to join us! Check out more reasons to join us.
Sounds like your cup of tea? Shoot us an application as soon as possible and we will get in touch with you! For questions or further discussion, don't hesitate to get in touch with Otso at otso.palonen@elisa.fi (29.6.-3.7.) or Kari at kari.kalliojarvi@elisa.fi.
We will perform a legitimate security clearance on the chosen candidate.