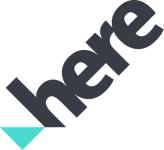 Senior Software Engineer (Data Engineer), Here Europe B.V. Sivuliike Suomessa
Tampere, Pirkanmaa 33100
What's the role?

We are looking for a Software Engineer with focus on Data Engineering to join our Tracking Team and help us design and develop leading Tracking platform. You would be working as part of the team responsible for developing actual E2E solutions including hardware trackers, cloud APIs, Web Apps, and data insights.
 
You'll challenge yourself and others to constantly come up with bigger and better ideas. Our ideal candidate has experience in developing products with agile methods, and has worked on data engineering topics.
 
Main responsibilities:

API development with Node.JS
Architecture, design, development of data pipelines (data quality, analytics) focused on improving the data quality and providing meaningful insights for end-customers based on their data.
Evaluate and choose technologies and tools suitable for work
Who are you?
Previous experience in Data Engineering topics, knows what kind of tools to use, best practices etc
Good problem solving skills
Capability to learn quickly, the mindset for continuous improvement, and pushing the whole team towards excellence
Good communication skills
Experience on at least some of the following

Javascript, especially Node.JS
Scala
Apache Kafka
Apache Flink

Data Visualization skills are a bonus.
 


What we offer


 
Our culture is founded on openness, teamwork and honesty, with colleagues who are forward-thinking in their field, resilient and above all, strive for the best. One team, where everyone makes a difference and everyone is heard. We offer you the opportunity to work on personal development and have a healthy work-life balance in consideration.
 
Up for the challenge? We are looking forward to receiving your application.
Make HERE your destination, we are just getting started. Apply Now.
 

Who are we?

Ever checked in somewhere on social media? Ever tracked your online orders? You might be using HERE Technologies every single day without even realizing it. You can find us everywhere: in vehicles, smartphones, drones or third-party apps. We believe that with the right people, we will continue to be a game-changer in the technology industry and improve the daily lives of people around the world. Find out more https://www.here.com/careers .