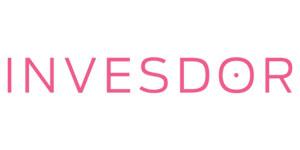 Senior Sales Manager, Invesdor
Pääkaupunkiseutu, Uusimaa
Senior Sales in Invesdor's Nordic Sales Team

Invesdor is not your typical finance company. We take pride with our open and encouraging work environment. If a 9-to-5 job and wearing a suit and tie every day is your thing, Invesdor probably isn't.

We at Invesdor believe that participation in finance should be easy and transparent for everyone. Our team relies in fair play and make things happen, be professional and have fun. If you don't already know what we do (big mistake), go check it out via this link: https://home.invesdor.com/en/about-us

We are a Nordic market leader in digital fundraising and investing and we are looking for a new Senior Sales person for the Nordics Sales Team. If sales is your true passion and finance industry is no stranger to you, this is the opportunity that you have been looking for! And by the way, via Finnest.com we are also a leading digital investment platform in German speaking Europe, which makes us a major in the industry with presence in the Nordics and the DACH region.

As our new Senior Sales for the Nordic Sales Team, your responsibilities are as follows:

We see the biggest potential for growth in the SME and larger Corporate Customer market in Finland. So that is why we want to you to open this market for Invesdor.
So the goal is acquiring new customers.
Being part of a great team of ambitious international professional.

Because we don't want just anyone in this position, we expect you to be and have:

target oriented, pragmatic, hands on, highly resilient
ice hockey mentality - fast, focused, team player, goal oriented
Good written and spoken ability in Finnish and English. Swedish is an advantage.
Proven track record of successful sales to SMEs and Corporates. This stuff is hard, you need to be a pro.
Solid and up to date networks in SMEs and Corporates.
Understanding how investing and financing markets work. This is a must. Obviously.

And last but most certainly not the least: What we offer to you:

A unique opportunity to be part of Europe's leading full-scale digital financing and investing platform
Gain experience driving growth with modern investing and fundraising techniques, blending aspects of B2B, B2C and investor communications
An ambitious, international and entrepreneurial team to work with
Flexible work policies and environment in central Helsinki

If this sounds good, don't you dare not to apply! Please leave your application via the link below. With this recruitment we work together with SalesOnly's Recruitment Consultant Mikko Törni. For any questions, don't hesitate to contact Mikko at +358 40 185 0303.