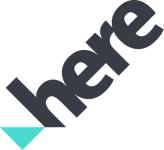 Senior R&D Test Engineer (GNSS), Here Europe B.V. Sivuliike Suomessa
Tampere, Pirkanmaa 33100
What's the role?

As a part of the GNSS (Global Navigation Satellite System) team, you will have the opportunity to work on future HERE GNSS products such as HD GNSS (PPP and PPP-RTK) and A-GNSS (Assisted-GNSS). 
 
Within a co-located, cross-functional, and self-organized team, 

You will be responsible for the quality of the services and applications that will bring our unique high-precision satellite positioning experiences to the reach of the end-users. 
You will ensure that the apps and libraries deployed to consumers as well as the data services have the best possible performance and quality - so no excuses, no throwing things over the fence but full control and responsibility.
 
Our GNSS services consist of delivering assistance data and correctional data to our customers. Types of data are for example satellite ephemeris, almanacs, ionospheric models as well as orbit and clock corrections for HD GNSS. Part of your responsibility is to ensure that this data is correct and meets the requirements for the service. In this work, you will use existing tools or develop your own tools for validating the data and measuring data bandwidth, the accuracy of correctional data etc.
 
We also develop GNSS positioning engines capable of consuming the data from our service and providing the user with improved accuracy, better TTFF (time to first fix) and higher reliability (anti-jamming and anti-spoofing features). Part of your responsibility is to measure the KPI's and compare those against product requirements. In this work, you will test the GNSS performance both in laboratory conditions and out in the field by comparing to accurate RTK, PPP, and INS reference navigation systems.
 
You will also be responsible for making test plans and test reports both for internal use and directly for customers. You will collaborate directly with customers together with the Product Owner and Technical Team Lead, doing joint test sessions and product evaluations.
 
Your team-shared responsibilities
 

Design and develop test systems for HD GNSS receivers and GNSS Services
Test HD GNSS positioning engines and correctional services
Evaluate and choose technologies and tools suitable for your work
Documentation (test result presentations, internal wiki pages)
Elaboration and refinement of user stories
Who are you?
Bachelor/Master in Software Engineering or similar technical degree
Experience in GNSS testing
Good understanding of GNSS technologies such as PPP and RTK.
In-depth experience in analyzing test results and writing test reports
Desire to learn new things and ready to be challenged
Experience in working with Matlab
Valid minimum B-Class drivers license (for field testing) 
Bonus points
Understanding of the latest cloud technologies
Some experience in SW development for (embedded) Linux or any similar RTOS SW development
What we offer
International, collaborative team
Competitive salary and benefits like public transportation subsidy, Smartum exercise benefit
Opportunity to work with the latest in GNSS positioning technologies
Training opportunities

Make HERE your destination, we are just getting started. Apply Now.


Who are we?

Ever checked in somewhere on social media? Ever tracked your online orders? You might be using HERE Technologies every single day without even realizing it. You can find us everywhere: in vehicles, smartphones, drones or third-party apps. We believe that with the right people, we will continue to be a game-changer in the technology industry and improve the daily lives of people around the world. Find out more https://www.here.com/careers .