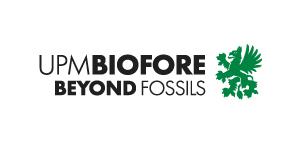 Senior Manager, Process Design, UPM
Helsinki, Uusimaa
Are you looking to join a dynamic, innovation-driven, international company, building a better future for us all? UPM leads the forest based bioindustry into a sustainable, innovation-driven, and exciting future. The competence, integrity and drive of our people make us unique. We live by our values – trust and be trusted, achieve together, renew with courage.
We are now looking for a Senior Manager, Process Design concentrated on asset accounting and leases to join us at UPM Finance & Control Development organization to design and develop financial processes for and with the whole Finance & Control team. The position is located in Tampere (Finland) or Helsinki (Finland).
Finance & Control Development organization is part of UPM Finance & Control (F&C). F&C Development leads, resources and delivers strategic, transformation change initiatives at UPM Finance. We are ambassadors of data driven culture and thrive for excellence in F&C service design and delivery.
Greetings from your future Team Lead
"Being able to see, learn, develop and implement all the new initiatives around us is a unique opportunity to affect how Finance looks like in the future. The activities we are carrying out are ranging from short-term improvements to big scale process re-design and support of major projects. During my career in UPM I've felt empowered by the possibilities and the opportunity to be part of a diverse team of professionals driving UPM Finance function to be a world class finance organization. UPM's values and future insight resonate with mine and I'm looking forward to a sustainable and innovation driven future." Inka Grahn
What you'll do
As a Senior Manager, Process Design you are driving and participating in a large variety of development initiatives ranging from short term special projects to long term process changes, including technology implementation.
At the moment S/4 SAP is comprehensively in the scope of technologies you are working with. Your role is focused on creating and supporting finance template including basis functionalities of finance and named integrations to finance.  The position is variable and can range from supporting coaching role to a project manager role.
With your contribution we are driving optimized business process design and improved user experience. Your toolbox will include methodologies like process design, process modelling, design thinking, Agile and Lean and solutions in the area of analytics, process mining and process mapping.
Your main tasks will include:
Design meaningful, value adding business processes especially for asset accounting (fixed assets) and leasing process areas with focus on down-stream part of invest-to-divest process  
Drive, initiate and support Finance & Control Process and technology development
Look inside and outside of UPM to map new methodologies, technologies and ideas
Give your views and contribution to Finance & Control development road map
Lead the change management activities including active communication and guidance of contributors and stakeholders, process documentation, end-user trainings
Participate in additional initiatives as contributor, this includes initiatives in any development stage
Ensure the successful handover to support organization upon project closure
Who you are
You have Master's degree in Economics and Business Administration with accounting studies with more than 7 years of relevant experience in developing asset accounting as part of business processes, with a solid and proven understanding of finance flows and technical accounting skills related to fixed assets and leasing
You have work experience in roles or project assignments ensuring an end-to-end process understanding within invest-to-divest process with strong knowledge how finance is integrated to business
You have worked with and have experience in process and solutions development especially in asset accounting and leasing with their integrations to other systems
You have worked closely with business in fixed assets area and have a good understanding of business and data architecture and ability to interpret those into finance processes and vice versa as well as good understanding of fixed asset master data's role as a part of the process
You have a result-driven mindset, and you're committed to deliver on time
You have been part of leading change and you have ability to drive change
You have an internal flame to experiment, learn fast and study new things with a track record of success stories
You are fluent in English and have experience from international business environment
This is what we offer for you
Meaningful job: We are proud of what we do. Our work highlights the expertise of our personnel, the high quality of our products and the company's values.
Inspired and motivated teams: We have highly skilled workforce. We are a multifaceted, international organisation that works as a team to achieve our shared objectives.
Development opportunities: With us you can build up your expertise. We provide opportunities to support your development throughout every stage of your career.
Responsibility for people and environment: Our ethical principles embrace people as well as the environment. We are always striving to build a more sustainable future.
Additional information
For further information, please do not hesitate to contact Inka Grahn, Director Business Process Design, Finance & Control, tel. +358407686129, on 3.4 8:00-9:00, 7.4 16:00-17:00 and 15.4 8:00-9:00.
Please apply via the link above and attach your CV and cover letter by 19.04.2020 We are looking forward to your application.
For support with submitting your application or questions about the application process please contact HR Service Center at contacthr.gl.recruitment@upm.com or +358204146600. 
A security background check may be performed for those selected to UPM positions, in accordance with the company recruitment guidelines and the Security Clearance Act 726/2014.
UPM is a non-smoking workplace in Finland.