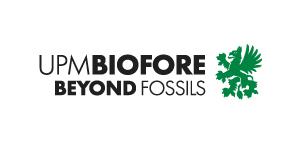 Senior IT Expert, Sourcing, UPM
Tampere, Pirkanmaa
Are you looking to join a dynamic, innovation-driven, international company, building a better future for us all? UPM leads the forest based bioindustry into a sustainable, innovation-driven, and exciting future. The competence, integrity and drive of our people make us unique. We live by our values – trust and be trusted, achieve together, renew with courage.

We are looking for a Senior IT Expert, Sourcing to join our IT Design Team. The location of the position will be in Tampere or Helsinki, Finland.

IT Design Team is part of IT Business Services for Communication and Specialty Papers organization and is responsible to ensure that the IT Services provided meet the business expectations and requirements.

Greetings from your future colleague

"Do you know SAP materials management area like you own pockets in to a deep technical level? Are you looking for new challenges in an interesting company? If you answered yes to previous questions you might be the person we are looking for. We are looking for a team player to strengthen our sourcing IT-team who is not afraid to challenge the status quo and who can bring new fresh ideas into discussion. You have the passion to develop new, but also you have the patience to dig into deep with existing solutions and issues to get improvement ideas. You are not afraid to try new things and go outside of your comfort zone. You quickly see the big picture and the impacts of the planned changes. You are at your best under occasional pressure and you have personal commitment to finish what you have started even if it sometimes requires some flexibility on your side. If you still recognize yourself from previous sentences, then don't hesitate to apply as we are waiting for you! As a return you will get a good and relaxed working environment and colleagues that will support you." - Markus Tuomela

What you'll do


You are responsible for the SAP Sourcing area applications, platform and integration architecture, focusing mainly on SAP Materials Management, SAP Fiori, Warehousing, SAP EHS product safety and Invoice verification
You proactively drive the design and development in the area and ensure the quality, user experience and cost efficiency of implementations
Consult and support business with the requirements and test scenario definition
Create and verify application(s) functional and technical documentation in co-operation with our BUILD partners
Lead and manage external development including handover to production
You contribute to RFCs and project initiatives
You support IT Service documentation maintenance including up-to-date CMDB information
You maintain application lifecycle roadmap from technology and application platform point of view
You are esponsible for the security and compliance aspects related to the application components
Who you are

You have a university degree and at least 3 years of relevant work experience
You have strong previous experience and knowledge of SAP in the areas of Materials Management, Fiori, SAP EHS product safety, Warehouse Management
You have a business centric mindset and you have previous experience of supplier management
You have a good knowledge of IT processes, and you are preferably ITIL certified
You have a development mindset with IT architectural view
You are pro-active and accountable
You have excellent co-operation and communication skills in English
This is what we offer for you

Meaningful job: We are proud of what we do. Our work highlights the expertise of our personnel, the high quality of our products and the company's values.
Inspired and motivated teams: We have highly skilled workforce. We are a multifaceted, international organization that works as a team to achieve our shared objectives.
Development opportunities: With us you can build up your expertise. We provide opportunities to support your development throughout every stage of your career.
Responsibility for people and environment: Our ethical principles embrace people as well as the environment. We are always striving to build a more sustainable future.

Additional information

Position holder will report to Team & Service Manager, IT Business Services for Communication and Specialty Papers.

For further information about the position please contact Göran Ahlbom,

goran.ahlbom@upm.com

, tel. +358204146849.

Please apply via the link above and attach your CV and cover letter by 23rd of September 2019.

For support with submitting your application, please contact HR Service Center at

contacthr@upm.com

or +358204146600.

A security background check may be performed for those selected to UPM positions, in accordance with the company recruitment guidelines and the Security Clearance Act 726/2014.

UPM is a non-smoking workplace in Finland.