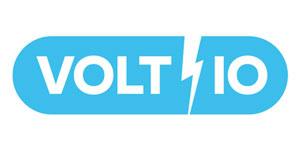 Senior Full-Stack Developer, Voltio Oy
Helsinki, Uusimaa
You are an experienced Full-Stack Developer with some experience in SaaS business and an appetite for growth on a personal level and in business. We are a growing start-up that has not been able to stay in stealth mode and already have satisfied customers on four continents.
Our SirWise is a Service Management Solution for authorised electronics repair companies. SirWise is kind of an ERP solution at its core, but optimised to really enhance users and customers experience in service delivery -it's Fun. SirWise helps our users to serve their customers better, faster and automating the tedious and boring parts of their work. Today we focus on AASP's (Apple Authorised Service Providers), but it will not end there.
Now we need You to help us to ensure we continue to serve our growing number of customers with an ever-better solution. We are still a small team, which means everybody's contribution matters and is really needed.
We don't have precise job descriptions, but this is how we picture your job:
You will participate in a multitude of development activities, from product development of our platform to support our larger customers with their roll-outs. You work in a small agile team with different development tasks, and we guarantee these vary.
We also don't precise requirements for you. Naturally, you have knowledge of software architecture principles, modern web frameworks and how to secure scalability & reliability in business-critical solutions. Our current tech-stack is mainly based on PHP, but how that evolves in the future is partly also up to you. You like to work systematically and want to grow professionally. It certainly helps if you have worked with ERP type solutions before, but we understand that might be too much to ask. We offer a flexible working environment and ideally, you are already based in the Helsinki metropolitan area. You need to be comfortable communicating professionally in English, both written and spoken.
If you read this far and feel this is for you, let's get in contact! Please send your application to jobs (a) voltio.io.
In case of questions regarding this opportunity contact tom.sundell (a) voltio.io or call +358 50 534 6562.